FOXES & BADGERS woodland groups
is creating beautiful wholeform education
Select a membership level
Every little helps
You'll barely miss it, but if many people contribute small amounts we will achieve our biggest goals! Thank you.
Buy us a coffee
For the price of a coffee once a month, you're feeling the natural glow of helping make this dream come true. Thank you.
Thank you
This is enormously kind of you, and really appreciated by all the families currently involved. Thank you so much.
About
For anyone who ever dreamed of a better way...
In 2015, we built a beautifully harmonious off-grid wooden school classroom nestled in the heart of spectacular living woodland in north Norfolk.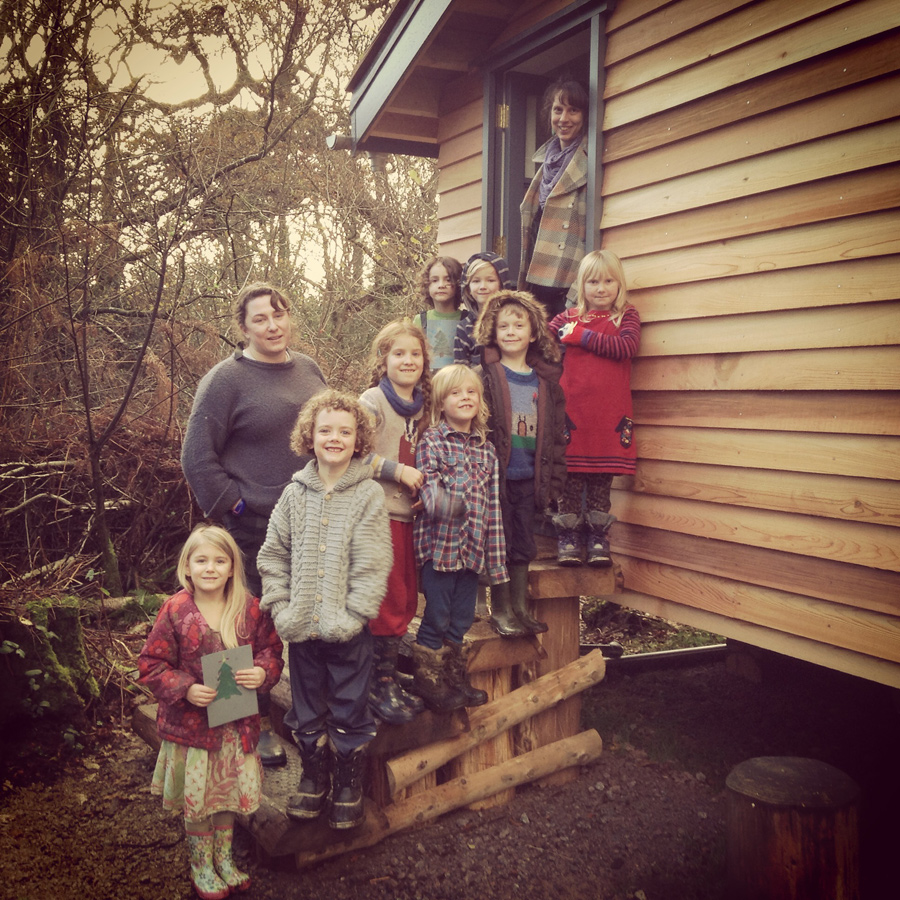 Imagine Going to School in the Woods!
Leaving behind the road...then the car... following the red ribbons, winding through deer tracks, past ponds and magnificent trees, to arrive at a sun-filled and sheltered clearing, where a gorgeous little classroom sits, clad with timber and cedar shingles.
Teacher has already arrived and lit a fire in the wood burner. The kettle is on, and she's sitting out on the steps knitting, or playing her flute. As the first child arrives, she puts down her work and rises to greet them, shaking their hands, being fully present with each child and where they are in that moment, that day. There is space for sitting at desks, where each child learns to read and write by creating their own unique reading books, richly illustrated by the child's own imagination.
But much of the day is spent outside in the woodland, in exploratory adventures, immersed in the richness of seasons, inseparably intertwined with trees and plants, foxes, badgers and bees...
Learning there is a whole-form whole body experience - specially tailored to suit each child's individual temperament. The children are surrounded by things being done well, and beautifully, with great care and consideration. They absorb what that feels like, and it becomes their own benchmark for living.
Here is a calm and peaceful space for learning... a place of wonder, of reverence, where children can be free to be child-like... and be loved and cared for, to be empowered to learn at their own pace, to deeply explore their own unique passions, and nurtured to grow to their fullest potential.
We're actively creating the better education systems that we want for our children and our community - and YOU can help this dream to continue. 
We have a beautiful small class of children and we would love to give this amazing opportunity to more. Currently all the families attending pay fees to cover the teacher and assistant's wages, plus classroom and site materials. Due to the pioneering nature of what we are doing, we are not eligible for any government or charitable funding.
We want to reduce costs for families and instead be supported by monthly micro-donations from our many supporters. Ideally we'd like to eliminate fees for families altogether so every family can potentially have this amazing opportunity for their child.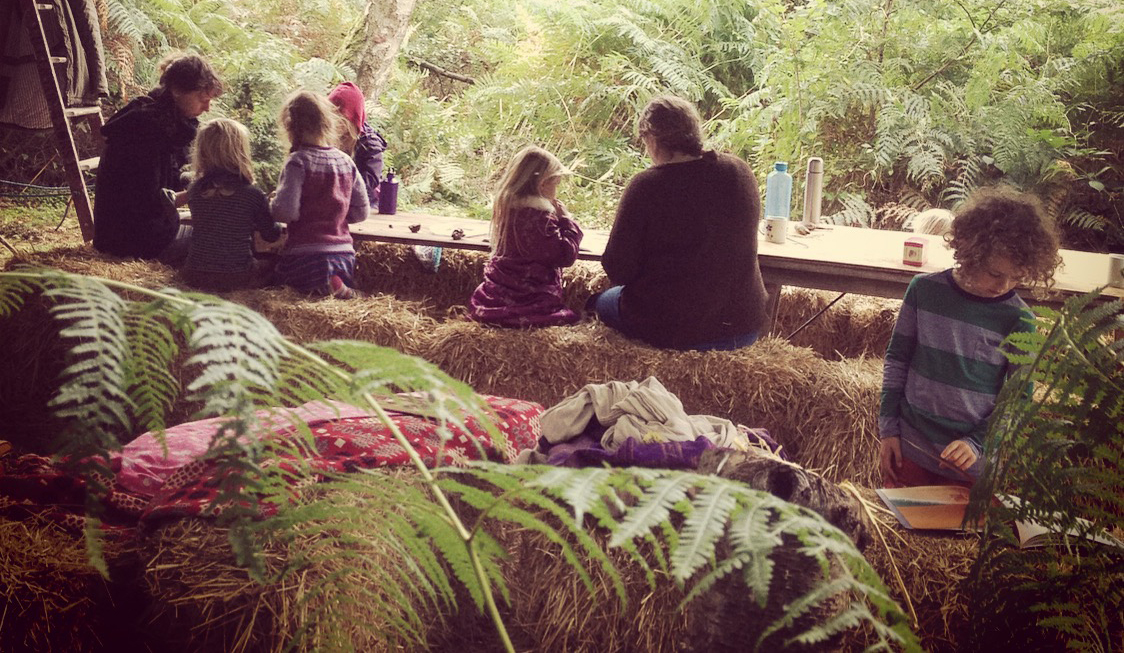 BADGERS PARENT & CHILD COMMUNITY GROUP
Close by, in the same woodland, we also run a weekly community outdoors gathering for parents and children up to age 6 years, where we enjoy woodland walks, handcrafts, shared food, songs and appreciation for the environment and circling seasons. It's a beautiful gentle space for parents to relax and children to play freely. This is an offering we are hoping to expand to include day workshops and activities for all children.
"The end I envision for my children's education is not the mastery of subject matter... For the end we envision lies not in the amassing of facts or concepts which, in itself, has little more intrinsic value than the accumulation of shoes, baseball cards, or sports cars, but in the responsible exercise of freedom - the freedom to learn, to create, to grow, to be - unfettered by prejudice, their own or that of others, unhampered to the highest degree possible by others' expectations and their own preconceptions, fears and self-doubts, uninhibited by dependencies not freely chosen."
- David H. Albert
from "And The Skylark Sings With Me - Adventures in Homeschooling and Community-Based Education"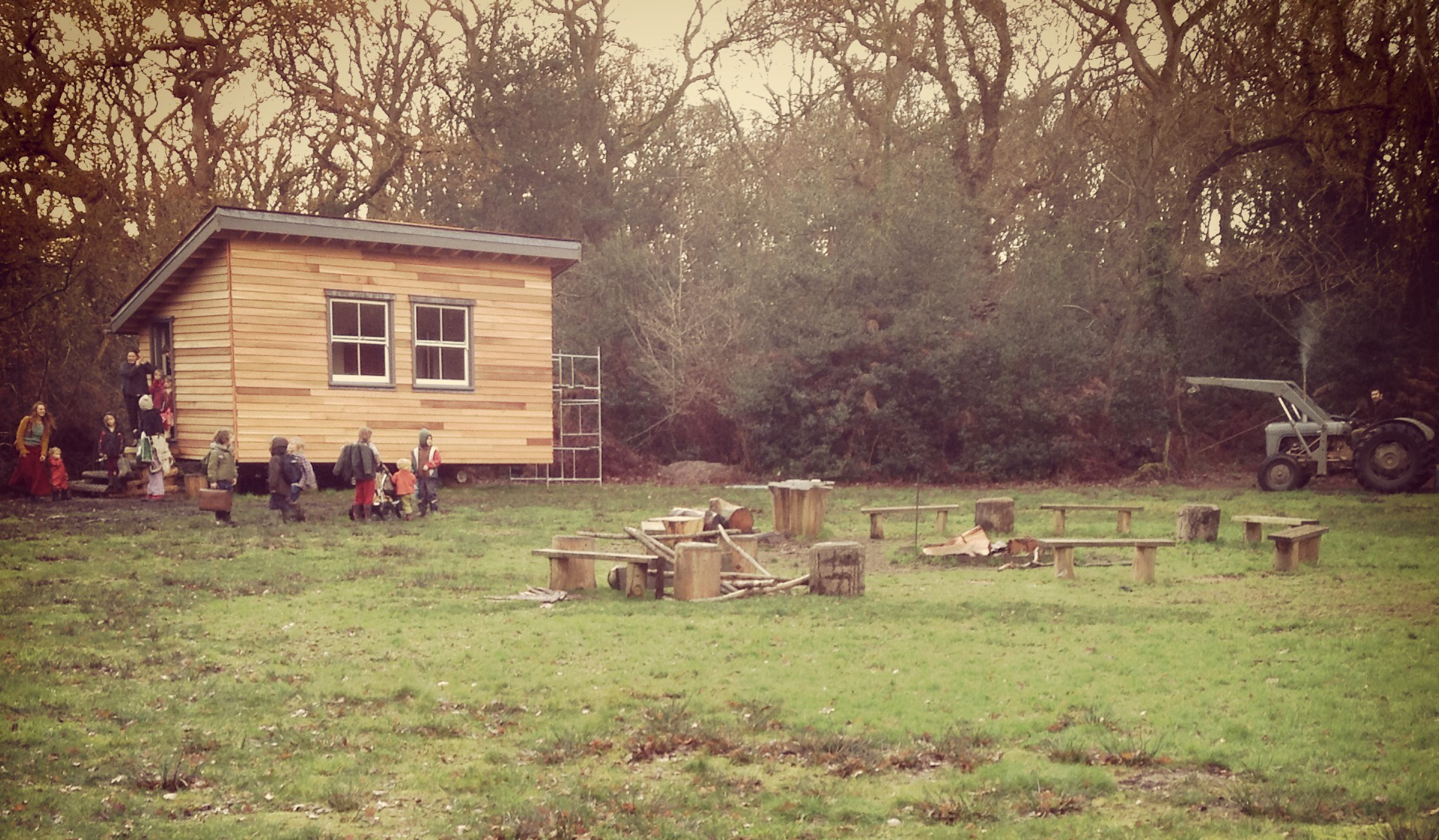 Watch our original fundraising video for our classroom building project here:

https://www.youtube.com/watch?v=HypOIleocnk
This will allow us to continue as we are as a small group and will go towards paying our lovely group leader a reasonable wage.

1 of 6
Recent posts by FOXES & BADGERS woodland groups