TheSt1ng
is creating Game Modifications
Select a membership level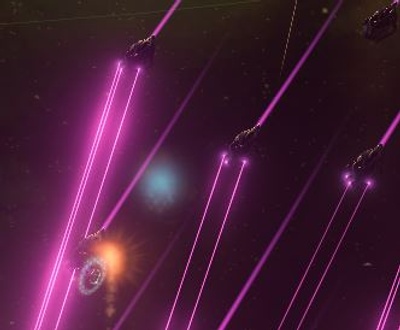 Staff Sergeant
Get a patron-only perspective.
Behind-the-scenes pics and videos
Patron-only polls
Captain
Learn more about how I mod and play
Strategy Tutorials
Modding Tutorials 
Plus all previous rewards
Supreme Commander
 Have a say about what features make it into any final version of my modifications:
Exclusive polls concerning mod balance
You will be in the credits of any Modification I make
Plus all previous rewards
About TheSt1ng
Hi
My name is TheSt1ng, I am a Stellaris modder part-time and full-time student. I am the sole developer of the Stellaris mod Halo Wars: Stellaris. This page is here for anyone who wishes to support what I do.

Coding has been a lifelong passion of mine. Ever since my father first introduced me to python back when I was still in Primary school, I adored the challenge of coding. The satisfaction I get from completing a task, and the freedom you get with game modding is an indescribable feeling, and it makes coding all the more worth it.

Although my creations are tiny compared to some other modifications out there for Stellaris, I have received a lot of support from the over one thousand people who have subscribed to my mod. This is... overwhelming, I never thought i would ever have so many people following any of my creations.

As a student, it is hard for me to find work and study at the same time. This can make it hard for me to find time to work on my modifications. If even 20 of my mod's subscribers donated $10 a month, that would be enough to support me until I find a more permanent source of income. Any and all support is appreciated with the utmost gratitude.

Thank you for the taking the time to read my little bio.

TheSt1ng
<3




lets start fairly small eh?
1 of 1