Jen Deering
is creating A Fitness Revolution!
Select a membership level
Optimal Health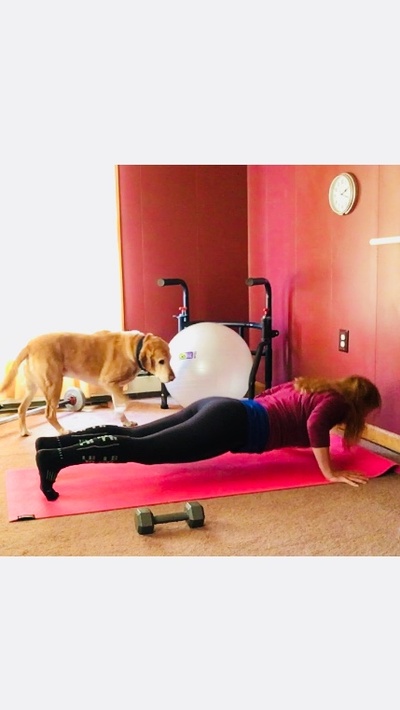 The feed includes full workouts, instructions on how to properly execute complex compound exercises, educational videos, nutrition tips. Don't worry I got you covered! At home, in the gym, outdoors, weights, no weights. This feed will give you a variety of tools for you to use in your quest for optimal health. Videos released Tuesdays and Thursdays.
About
Hi everyone. Thank you for visiting my page! My name is Jen and it is my mission to bring health and fitness to the masses. In 2011, I became very sick with Lyme Disease. Long story short, I woke up one night from excruciating pain in my hips, when I tried to get up, I couldn't. When my husband eventually helped me get up, I discovered I could barley walk.
So
that was a real problem. It was a long process, but I eventually recovered...more or less. Part, but not all of this page will be dedicated to managing chronic Lyme. That said, I want to emphasize the lesson I took from the experience. I learned the absolute value of one's health and I deeply understand the gravity of gratitude we each should have for our health. 
I do my best to bring my appreciation for health and enjoyment of fitness to all of my clients. But I can only reach so many people at one time. I see the brilliance and reach of Patreon as the perfect tool to touch way more lives than ever possible at my local facility. I truly believe if we all take time to take care of ourselves and feel a little better, we spread better to one another. So please help me spread the good while taking care of yourself. 
The human body is an amazing organism that when given proper food and movement, it will reward in kind, mind, body and soul! Your support for this page enables me to share informed, smart fitness that is not cost prohibitive! Join my health revolution today! Power to the People!
Thank you! Thank you! Thank you!
https://destinfit.org
https://amzn.to/2VirrKh
I would LOVE to hire an assistant in order to improve my effectiveness. My skill set does not shine on the technical end, if I could afford to outsource that end, I could bring all of us to the next level! All your help has my enduring gratitude.  
1 of 1
Become a patron to
Unlock 23 exclusive posts
Connect via private message
Recent posts by Jen Deering