Dave Van Etten
is creating Imaginetten — Drawing is therapy
Select a membership level
Order of the Odd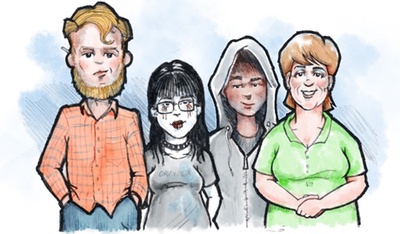 If you think my web content is odd, helpful, and enjoy it, then this reward will be like sipping raw happiness from an Arkansas mason jar.
You get:
The Fellowship of the Thing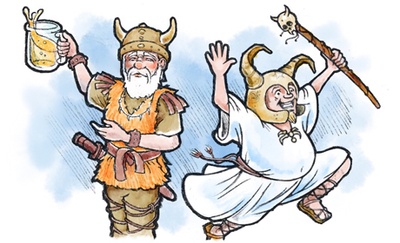 You are one of a chosen few; a Thing bearer. The masses will sing of your contributions in dark hallowed halls, and raise intoxicating drinks while cheering your name.
You get everything from the Order of the Odd and: 
Quarterly gifts containing products, stickers, coasters, magnets and other Patreon Only rewards.
Grand Poo Bah Padawans
Limited (8 of 10 remaining)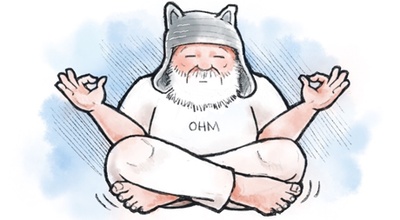 A couple times a year I do a group therapy live drawing session on Discord. It's a low stress exchange where we talk, draw and post the results. It's fun. It's therapeutic, It's exclusive and intimate, It's ART!
Includes Discord benefits
About
What is Imaginetten?
It's kind of a webcomic, kind of a portfolio, kind of a repository of thought built upon the therapy of drawing. I create daily doodles to balance my sanity. This means I draw and paint a lot. I mean... like crazy amounts. I post my works in progress, finished works and articles about the links between creativity and depression. Patreon is where I give access to the wizard behind the curtain. It's a way to personally connect with me, get AWSOME free gifts, and Show your support. 

Why I need your patronage:
Let's face it. I'm going to draw, paint, and post regardless. It's not like if you don't contribute to the effort I'm going to stop. I believe in the phrase "Savor every creative moment." I have struggled with depression, anxiety, pain and PTSD for decades. I know how the dance between creativity and depression works. I aspire to give hope to those who also struggle. Becoming a patron is a great way to encourage and reward my work, while gaining Patreon rewards in return. It's a WIN-WIN

Isn't a website about creativity and mental health kind of... depressing?
Depression isn't fun. In fact, sometimes it's crippling. When I started it, I had two goals: keep it real, and make it helpful/hopeful, oh, and sometimes it's actually funny. This along with my other random drawing and painting is a kind of therapy. I'm grateful that I've found this outlet to medicate my life. I'm also grateful to those who've told me they feel less alone because of what I share. 

How does this work:
I continue to do what I do. (The proof is on my Imaginetten.com site). I post two to three times a week. You commit to a small cup-of-coffee type payment that hits your credit card once a month, and then get access to warm fuzzy feelings, stickers, posters, and my wandering discourse on being a "crazy' creative.

This is validation, pure and simple. I would love to point to this and say, "somebody besides my Mom and Dad enjoys what I do and appreciates the effort. 
1 of 3
Become a patron to
Connect via private message
Recent posts by Dave Van Etten