VertexGaming
is creating 4K video game performance reviews, analyses and comparisons
Select a membership level
Copper Supporter: Unlimited RAW 4K H.264 (100 MB/s) Video File Access
As a Copper level supporter, your contribution will provide you with unlimited access to RAW 4K60/4K30 H.264 (100 MB/s) video files used for VertexGaming YouTube uploads.
Gold Supporter: Unlimited RAW H.264 (100 MB/s) Video File Access + Added Channel Support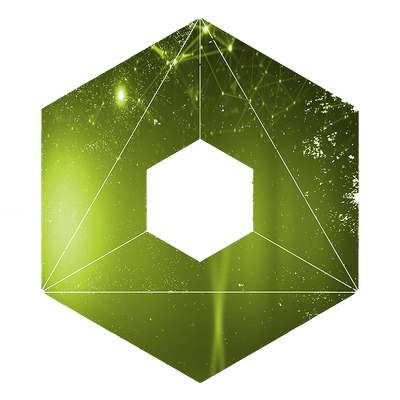 As a
Gold Supporter
, you will receive the exact same benefits as a
Copper
supporter, but will provide VertexGaming with extra support, allow accelerate channel expansion and growth.
Included benefits: 
Your contribution will provide you with unlimited access to RAW 4K60/4K30 H.264 (100 MB/s)video files used for VertexGaming YouTube uploads.
About
Welcome to VertexGaming! 
Core Values (Quality, Respect for your time... and did I say quality?)
VertexGaming is currently a YouTube channel dedicated to providing you with exclusively high quality 4K game performance reviews, platform comparisons and gameplay videos. I am a strong proponent of three fundamental values. My videos must absolutely: 
1) Respect viewer's time by removing all unnecessary fluff
2) Provide high quality 4K UHD content at all times 
3) Provide dynamic and informative content
Who am I? (A medical professional with great passion for video games)
I am a graduate student by the day and a passionate video game enthusiast by the night. I would like to create a community of video game lovers, who appreciate video game graphics, development and history. All content on the VertexGaming channel is a direct feed capture, which is captured and mastered in 4K using high quality production equipment.
Why should you care? (Help ME help YOU)
As a content creator who puts heavy emphasis on the quality and sustainability of the channel, I fully license all media (music, stock footage) and the production software. The cost of all aforementioned expenses makes it nearly unsustainable for me to keep that channel, especially because I cannot monetise my videos due to the minimum 1000 subscriber YouTube requirement. This is why I have turned to your help.
YouTube is a great platform for a convenient video deliver, but it might not allow enthusiast to fully appreciate the graphical fidelity of many games, due to its significant compression artifacts when viewing the video on YouTube. Compression results in a softer image quality, color banding and checker-boarding artifacts.
I have opted to create a Patron page, which will allow me to host all of my upcoming YouTube content at its original quality. If you decide to support my work with a contribution, you will help me keep VertexGaming alive, allow it to grow and ultimately become a broadcast quality channel with at least bi-weekly video uploads.
What will your contribution get you? (Full access to RAW 4K H.264 video files captured and encoded at 100 MB/s )
In return, as a thank you for your premium support, you will get access to a library of two previous and all upcoming review RAW 4K video files encoded in H.264 at 100 MB/s, which are used to upload to the web. You can get them 
at this link
, and 
at this link
You will be able to play back my videos on a 4K TV or a computer with no compression artifacts and fully appreciate the graphical fidelity of covered video games. 
How about free users? (I love all of you)
Regardless whether you are a premium or a free member, I appreciate every single one of my supporters. As a free user, will be able to access two sample videos, which will allow you to get an appreciation of what you will get as a premium Patreon. 
If you like my content, please be sure to show your support by subscribing to the channel, leaving comments and/or likes. 
Thank you for your time and for viewing my Patreon page.
When I reach at total Patreon contribution of $150 per month, I will be able to raffle out a single video game, released during that month. The video game of the month will be announced on the 1st day of each month and mailed out to the winner (free of charge) by the 30th of the same month. Platform preference will be considered upon discussion with the winner.
1 of 1
By becoming a patron, you'll instantly unlock access to 7 exclusive posts
By becoming a patron, you'll instantly unlock access to 7 exclusive posts
Recent posts by VertexGaming