Michelle Coelho
is creating Vibrational Healing
Select a membership level
Nascence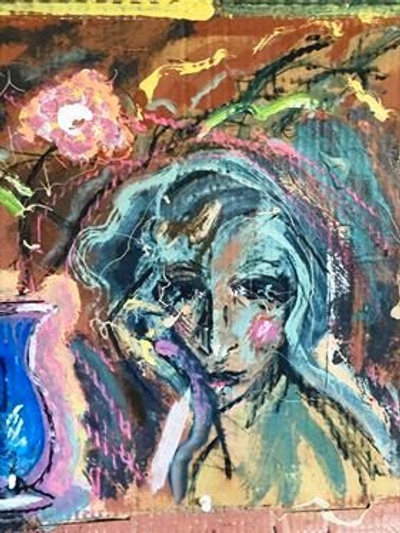 Nascence. These are the members who are typically involved in start up ventures. In return for your support, as intention is intertwined with benefits, you will receive the following:
Weekly Green Angel Messenger
These members are so important to the beginning of Vibrational Healing .Co. Your support is vital to building our Patreon group.
Green Angel Messenger
This is a message inspired and Intuited by Michelle Coelho from Archangel Raphael. 
For $3 per month:
Weekly Green Angel Message 
Personal Akashic Records Message Monthly
This is a weekly and monthly message that will be shared with you before it is posted on Patreon. 
Friday Weekly Healing
Limited (3 of 3 remaining)
Join the Friday Weekly Healing, only available through Patreon.com You will get:
For $5 each month
1 Friday Healing on Every Friday.
Get an Email on Tuesday before Healing
Summary of the Healing emailed
Includes Green Angel Message
Healings happen at noon, PST, and last about an hour
This is a great way to experience Vibrational Healing and the most popular tier.
About
About Michelle Coelho

Beginnings
As always, when I was young, I would startle awake, in the middle of the night.
So, one night, around the age of 8, I saw three figures, smiling at me.
Archangel Raphael spoke to me, "we'd like you to do some things for us, later in your life".
I considered this, and said, "ok, I will do it".
I didn't know that at this young age I was clairaudient (as I could hear them), clairvoyant (as I could see them), and claircognizant (I knew clearly that they were good). But I knew the three were not human people, and I liked them (clairsentient). Later in life I referred to them as "The Council of Three".

The Gift from Spirit
30 years passed before I undertook the work they asked of me. For most of that time I worked as a cell biologist in biomedical research. But my interest in healing was evident even then. In 2007 I was diagnosed with a brain tumor, which was surgically removed. Two years on, I had radiation treatment for a secondary tumor growth. Complications landed me in bed for 5 months, and at the end of it, I was unable to work as I had. By that time, however, I was also facing my Spiritual Calling head on with a clarity I'd never known. My brain had been unblocked, cleared. The brightness I can see now is something unknowable previously. I could hear Spirit directing me in the various lessons. I called this new beginning in my life "Spiritual Boot Camp".
During the previous 12 years, healing people had been my passion, and now I had all the time that I'd always wanted to be with Spirit. Spirit challenged me with one lesson after another. I wanted to learn more, and to refine my skills. I studied the book on Vibrational Healing. I grew to love the theory, but wanted to go deeper. But where could I find a Teacher? Then, I found Archangel Raphael again. He agreed to teach me. I work with him within other dimensions.
During our first meditation, I healed 3 clients. Archangel Raphael taught me new modalities with each one. Some involved crystals, some involved spheres of energies. As I began to end the meditation, I heard Archangel Raphael speak, "Wouldn't you like to meet me?" I said "yes". He then pulled back the curtain that had divided us, since I was just a child. It was time to work together, and do the things I had agreed to do so many years ago. I met Archangel Raphael, saw my new sanctuary, and all of the places where I could now practice Vibrational Healing. Even to this day, Archangel Raphael witnesses all of my Vibrational Healings that I do for my clients, and my Spirit Guides protect me while I focus on the important and beautiful work of healing. These Beings remain my Council of Three, who I met so long ago.

One would suppose that working with Archangel Raphael would have no overhead! Well, not so. Here are the things with which I need help.

Writing the Workbook for Students: The skills for working with Vibrational Healing will be couched in a book.
Upgrade my 9 year old computer to write the book
Black and White Printer
Hire an editor
Find an Illustrator
Website upgrade and maintenance
Teach Vibrational Healing, rent space, travel expense
Living Expenses to support my Life's Work
Office Space 
Podcast equipment
Funds for Group Healings each week for those who need Vibrational Healing.
Blogs
1 of 1
Recent posts by Michelle Coelho