VRChat Moments
is creating VRChat Videos
Select a membership level
Video credits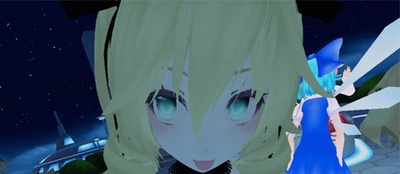 I will credit you at the end of each video.. (as long as it's not too lewd :x) and in the description too, if you want.
About
Introduction
Hi! My in-game username is
idea
. I've been making YouTube videos about VRChat daily since the creation of my YouTube channel,
VRChat Moments
. I usually upload something random, weird, stupid, or tutorials.
Why Patreon?
I do not yet really need financial support. These videos don't cost a lot to make, other than time. Therefore, I'd prefer if you
supported my channel somehow else
. If you still wish to support the channel financially, you can do so via Patreon
or cryptocurrencies
. Below is more information about how it'll be used.
I don't like exclusives and will not lock away any content. Everyone will see everything.
What will the money be used for?
Any money raised will go back into the channel in the form of...
Equipment upgrades
Advertising
Producing videos
This means that..
The video quality will increase, maybe even be ahead of time. I want to jump to 4K videos ASAP. They will also most likely get smoother because I'll get less lag and be able to see 60 fps not just in my dreams, but in-game also. I'm always watching closely what new features YouTube has to offer and I will make use of them if they improve the quality.
I will be able to get more VR stuff and interact better with the VR world.
The actual quality of the videos will increase. I upload a lot of random stuff, some of which is really difficult to press the upload button on. I want to make even more videos and upload only the best to the main channel, and create a 2nd channel for everything else.
Thank you.
This is a nice amount to upgrade and repair my equipment over the years.

1 of 7