Wave World Universe
is creating Games & Music
Select a membership level
Observer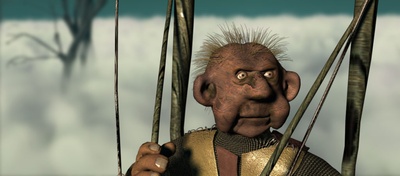 Every observer helps us to create more to observe in our world!
The rewards for the observer:
- Access to level 1 blog posts
- First access to new versions of the Wave World Universe
- Our grateful thanks!
Because we are brand new on Patreon, we are thinking about more rewards for you. We let you know soon!
Serious Observer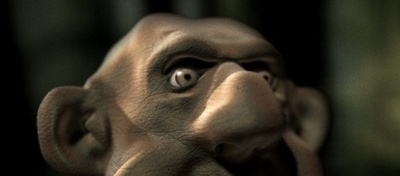 Every observer helps to create more to observe in our world, Thanks! What are the rewards for the serious observer:
- All of the above
- Serious observers get access to our latest development builds.
- If you like, you get a name credit on our credits page on internet.
- Access to level 2 blog posts.
- More rewards soon (with retroactive effect), because we have to integrate some surprises for you in the game.
Explorer
You are serious about exploring our world, That's great!
What are the rewards for the Explorer:
- All of the above.
- Get access to level 3 behind the scenes blog posts
- Mystery map to hidden area's in the game (soon)
- More rewards soon (with retroactive effect)
About
Explore a surreal world forged out of music.


A virtual world, shaped within our minds, inspired by music, eventually became the inspiration for new music. And in a resonating circulair wave these two powers, image and music, became entangled into one and created Wave World.
We are Wave World, a multimedia space music band. Since our formation in 1999, it is our dream to create a virtual world inspired on our music. We started with small gigs and concerts and combined our music performances with projections of extraterrestrial landscapes and alien lifeforms created with computergraphics. The goal was to give the audience an experience of actually being in this virtual world.
It was a great succes, and in the years after, our world evolved into a complete universe…within our minds and in numerous sketches and writings. But we wanted to offer more experience. Our dream was to actually "be" on that world, to explore majestic landscapes and strange lifeforms. To be taken on an adventurous journey and discover deep mysteries. All accompanied by the mesmerizing music of Wave World.
So we decided to create a game world. A Virtual Reality game is the most closest thing compared to actually experiencing the world in reality. And with current fast technical developments in VR gear, the experience get's more real every year. In a game world we can combine our music, surreal imaging, mystery and storytelling in to one combined media experience.
We tried to develop the game in our free time, but since we are guy's with family's, demanding children and government taxes, daytime jobs take over a lot of free time, and stagnates the development of our game world. That's why we now give our fan's the opportunity to support us on Patreon. Defining small but clear goals will help us to build an incredible world filled with beautiful music where you can wander around, just enjoy the scenery, search for hidden mysteries or get involved in a thrilling adventure.
Our world is free to visit for everybody, free beta builds can be downloaded from
www.waveworlduniverse.com.

But Patreons will get extra privileges, like access to new levels under construction, hidden locations and regular contests to find hidden secrets which are rewarded with physical real world prices send to you.
Revisiting Wave World
At this moment the Wave World Universe has two location levels and two new levels under construction. We want to migrate the old levels to the newest development tools and do some polishing and environment enhancements. Also we need to connect the new levels so patreons get access to the W.I.P. levels.
1 of 2
By becoming a patron, you'll instantly unlock access to 1 exclusive post
By becoming a patron, you'll instantly unlock access to 1 exclusive post
Recent posts by Wave World Universe