W Bradford Swift (aka Orrin Jason Bradford)
is creating Fantastic Fables of Science Fiction & Fantasy
Select a membership level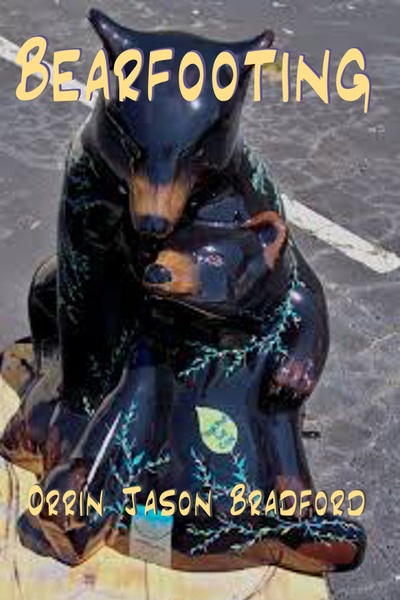 A monthly short story to get Acquainted
What better way to get to know each other than sharing a monthly short story along with my patron only stream. This is where I interact with my amazingly awesome readers/patrons often with updates on the latest book project, and snippets about my life as a writer. You also receive my eternal thanks. (BTW, the above image is the cover for July's fable which is eighth or ninth story. As a patron, you'll have access to all the previous stories as well.)

+ Ask Me Anything
At this level you'll have access to the monthly short story, my patron only stream, and the opportunity to participate in a monthly Q&A. Ask about your favorite OJB book, or character, or where I get my inspiration. You ask, I'll answer.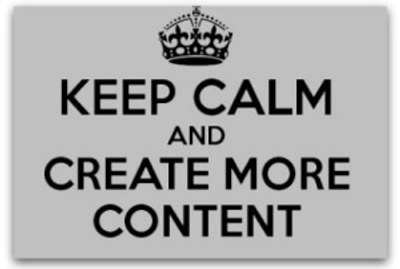 + Even More Content Hot Off the Press
At this level you'll receive a a monthly short story, access to my patron only stream, participation in the monthly Q&A, and more content in the form of a sample chapter from one of my longer works or a partial draft of a current work-in-progress.

About W Bradford Swift (aka Orrin Jason Bradford)
Hello and welcome to my Patreon Page. Brad Swift here, though most of my amazingly awesome readers know me by my publishing names: W. Bradford Swift and Orrin Jason Bradford.
My journey to becoming an author started when, as an eleven-year-old boy my next-door neighbor, a children's librarian, took pity on my single-parent mom. Bored out of my gourd with no one to play with but good 'ol mom, I drove her crazy until Mrs. Crabtree brought home a stack of books (mostly sci-fi and fantasy) she knew would hook a young boy and give my mom some relief. It worked. I've been hooked ever since.
For the past thirty years, I've enjoyed a "combo career" as a life coach (www.lifeonpurpose.com) and author of visionary fiction and nonfiction (www.wbradfordswift.com). Since selling my veterinary practice in the late 80's to pursue this combo career, I've published over 350 magazine articles in such publications as
Family Fun, Boys' Life, Body and Soul (then New Age Journal), Yoga Journal,
and
Better Homes and Garden,
to mention just a few. Many of these have been part of a pet writing project:
Project Purpose: to write and publish articles about people whose lives are dedicated to a bold and inspiring purpose or vision.
In 2007, I wrote my first visionary nonfiction book,
Life On Purpose: Six Passages to an Inspired Life,
which was an award-winning finalist in the Self-Help: Motivational division of the Best Books Awards sponsored by USA News.
For me, visionary fiction first and foremost entertains the reader while also engaging and inspiring them in a new possibility for life so as a reader you come away with a deeper appreciation for the gift your life is. My book,
Dominion Over All
-- book one of the Zak Bates Eco-Adventure series is just one example of such a book.
Visionary nonfiction does much the same thing, though it tends to first and foremost informs, instructs and inspires while also being entertaining.
I believe in the power of words to inspire and transform. I believe we need much more visionary fiction and nonfiction in the world, so not only am I writing as much of it as I can, I'm also here to inspire and support other visionary writers.
"
Words do not label things already there. Words are like the knife of the carver. They free the idea, the thing, from the general formlessness of the outside. As a man speaks [and writes], not only is his language in a state of birth, but also the very thing about which he is talking
." — Old Eskimo saying
P.S. I would also like you to know that my longest range goal and intention in my visionary writing is to leave my daughter a legacy of a body of work that she'll be proud of. Perhaps it will also allow her and her future family to live a little more comfortably. Who knows, perhaps one day they will see some of my stories on the big screen or made into Virtual Reality Holo-stories. Wouldn't that be cool?

Now Let's Take a Look at Those Rewards for Becoming a Patron
Reaching this initial milestone will be such a rewarding affirmation and confirmation that there are indeed others in the world who yearn for more visionary works of fiction and nonfiction. This goal reached will propel me forward in my writing. I will also start contributing 10% of the net proceeds to Clarion West (of which I'm a graduate) and to NaNoWriMo (which I participate in each year.) Thank you in advance to those patrons who help me reach this first goal.
1 of 4
Recent posts by W Bradford Swift (aka Orrin Jason Bradford)