Weightlifting House
is creating Podcasts
Select a membership level
Supporters
Become a Weightlifting House 'Supporter' for just $1/ month. By doing this you will receive access to the following -  
1) Access to the #WLHouseProgram! After countless interviews with the greatest coaches and athletes in the world alongside the vast number of books and research articles on the sport that we have read, this is our 'pièce de résistance'. Get the weekly program along with training notes and a video archive for just $1/month. 
2) Early access to unreleased guest episodes of the Weightlifting House podcast. Examples - Russian national coach Vladimir Safanov, Canadian record holder Boady Santavy, and esteemed dietitian Greg Farris. 
3) Weightlifting chat with me, Josh, and the whole squad. Ask questions for The Morning Brew, and answer on upcoming products.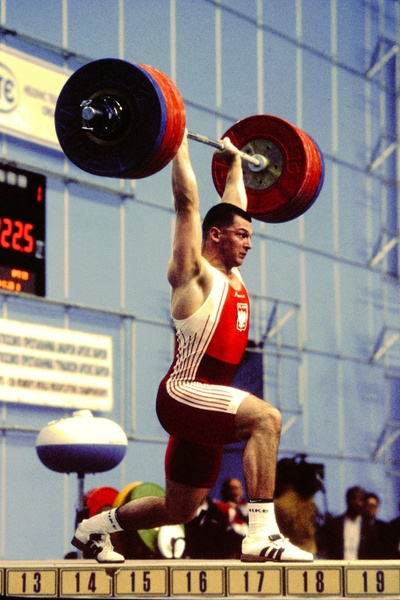 Housemates
As well as all the benefits from the previous tier you now get access to -
1) The Morning Brew - a weekly podcast exclusive to Patreon. Josh and I sit down alongside a lot of coffee, answer questions, and talk all things weightlifting. 
2) The Weightlifting News Show - In VIDEO. Exclusive access to watch the only weightlifting news show in the world. This way you can watch and appreciate all of the top lifts from around the world that make each week's episode. 
Get Involved
As well as all the benefits from all previous tiers, you now get to really be involved!
Everything from the previous two tiers plus...
1) Form Check! - Want a second opinion on your lifting? Send in videos and receive specific technical advice along with exercises that will help strengthen the muscle/s that are causing your technical faults. Limited to 1 video/month.  
About Weightlifting House
My name is Seb Ostrowicz AKA The Voice of the People,  and alongside me is Joshua Gibson AKA the people's scientist. We create podcasts covering all things Weightlifting - We interview the greatest athletes and coaches in the world, host the weekly Weightlifting News Show, and cover the lives and careers of the greatest the sport has ever known. 

My goal with Weightlifting House has always been to bring the sport of weightlifting closer to the fans, and there is almost no end to how much work I will do to accomplish that. With Patreon I can afford to devote more time towards this goal, and deliver higher quality content more frequently to those who support me and the show.
Recent posts by Weightlifting House