Wide Awake BE
is creating photography while providing well-being coaching & support
Select a membership level
BECOMING Wide Awake
ONE coaching session from two hours every month to help you to develop on the path of reconnection to your body, your mind and your environment.
Before first session - We will send you links to documentation (reviews, books, audiobooks, movies, documentaries, etc.) to prepare yourself for the first session with some eventual questions you could have on certain topic, practices and principles found in the documentation.
First session - We will be discussing your background and aspirations (anamnese). What you're looking for through those coaching sessions.  
We will be taking some time to exchange about what you've learned from the given material, the things you were really interested in, answering your questions. 
Lately, we will be defining what are the REAL aspects, you will have to work on.
After the meeting, we will send you a written report of the most important things which were discussed during the first session and give you your first "homework" to start your journey to the reconnection to the Inner Self until the next session.
Session 2 to Unlimited - We will more or less work on a same model for all the following coaching sessions.
First, with a FEEDBACK.
We will always start with how you are doing with the coaching, if you have any questions, any problems, how does it feel to maintain your objectives, if you're having any doubts, resistances. Whatever comes up actually. 
We will be taking some time to exchange about how does it feel to start this journey and if the process of "wide awakening" is starting to grow within. 
If you're already able to feel the benefits, if you're feeling happy with it, if it's done without any traces of negative emotions.
This feedback will enable us to adjust our coaching to be sure that you're taking the best out of it.
Communication, if it's used in the accurate way, is one of the most powerful abilities we're all sharing. With no doubts, you'll be working on it a lot with us.
Then, with a PRACTICE.
We will work on building you a personalised coaching that will help you to reconnect with the Inner Self and through this, with your mind, your body and your environment.
Depending on your needs, we will be guiding you towards your goals with different tools such as meditation, hypnosis, self-hypnosis, breath-work, dreamwork, metaphysics of diseases and aches, chakra orientated yoga and nutrition. 
And giving you a HOMEWORK until the next session. 
Poster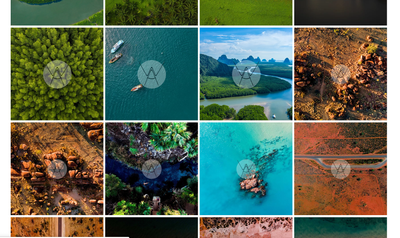 Check out our website and choose your favourite A1 size poster + get the sticker of Wide Awake BE + a WIDE thank you for joining us on this adventure !
About
WideAwakeBE.com is a platform which aims to help people to reconnect with their mind, their body and the environment they live in. The platform is there to show them the many ways which can help them to achieve this goal. Wide Awake BE is gathering information within one source and keep it completely free of any charges. But furthermore, it is a story where people can connect emotionally with.
Check out our website
www.wideawakebe.com,
to have an illustrated, shorter and complete presentation of the project ;)
How do everything started?

Wide Awake BE is a project that was born in the mind of the two founders after they received the diagnosis of an autoimmune disease. This diagnosis completely changed their perception of reality, and they started to understand that this disease was nothing else than a message from the Speaking body. A message that was there to make them understand that they had completely lost the connection with their body, their mind and their environment.
Nowadays, more and more specialists, are pointing out that the global crisis that we are facing right now is the most logical response to a society built upon individuals who kept on denying their natural needs and their connection to the planet, they're living on. It's for that particular reason that the founders of Wide Awake BE believe that working on the root cause of the problem; the relationship individuals are entertaining with their minds, their bodies and their environment, is what we need to work on and not only the symptoms.
Heal yourself to heal the world.
That is what the project Wide Awake BE is all about. There is no one way which leads to becoming more wide awake to your body, your mind and the world you live in, they are many ways. But one thing is sure when people encounter true happiness it's hard for them to continue to harm others or themselves. When there is no more suffering within, it's hard to be not compassionate for others and the environment. By giving free access to people to a platform which gathers the information they need in order to reconnect themselves to the true happiness within, to the beautiful nature they're surrounded by, to the brilliant possibilities of their mind.
The founders believe in the rise of consciousness which is already growing and think, there is a need for more and more people to be educated on the many ways they can follow to raise their awareness and be shaken in their old belief system.
Why do we need your support?

Of course, every project needs funds even the most collaborative ones. That's why so far we are combining our skills as photographers, graphic designer, hypnotherapist and nutritional coach to make a little income. We are also selling our photographies to finance the project and create interest. But still, at the moment, every cost is calculated and even sometimes, we have to make choices in terms of content because the financial freedom isn't there yet. That's why we came to the idea to call for the generosity of people what could give real wings to the project.

This awakening is not only there to profit ourselves but also everyone. 
It's about sharing our discoveries to improve everyone's living on this planet.        
What's next?

In the next months, we will be travelling around Asia, gathering pictures of the reality as it is like we did, last year in Australia. This time, we intend to develop even more the third axis of Wide Awake BE: the environment we live in. As you read it before, we think that our environment is closely related to the individual. Considering this, only working on the symptoms (taking painkillers, taking antidepressants, decrease consumption or reduce plastic use) will not lead to a profound change within the individuals or more globally the society.
Of course, in our daily life environmental-friendly choices are more than needed, but if we want to experience a rise in environmental consciousness, we have to support people to get them out of their sadness and misery.

To achieve this, we decided to explore two different paths:
First, building our expertise, gathering techniques that are unknown or forgotten on our side of the globe and getting an insight view of the situation. As travellers, it's not an easy thing to get in touch with the locals and really embrace their culture, their knowledge and learn from how they are or used to be connected to their environment. By volunteering within organisations which are working on developing sustainable and environmental-friendly solutions for the locals, we will more than probably learn about their relationship to their mind, their body and their connection to their environment. An example of organisation we would like to work with is Wwoofer. As, they are proposing to the volunteers to join organic farms that are working with environmentally friendly solutions, rebuilding ancient knowledge, teach sustainable and less expensive techniques to the locals or last but not least, rebuilding the image of farmers within the collective awareness.
Second, we intend to share our experiment throughout mind-body related retreats, schools, monasteries, centres we would have tried; preferably non-lucrative and based on ancient knowledge. Why non-lucrative and based on ancient understandings? Actually, we are open to everything if it sounds right and honest, but so far we had way better experiences when retreats were with affordable prices and conducted by people who learned ancient knowledge, techniques or were taught themselves by elders.

So far, we are feeling like these two different paths gonna be the two main guidelines through the wide work of collecting and delivering relevant information in this transformative process. And, two excellent sources of inspirations for the three axes of the project but also, sources of information that we gonna be sharing with you lovely people.
Follow the journey.

During the whole trip, we gonna be documenting all the discoveries concerning the three axes of the project on the website wideawakebe.com, the Instagram account, the YouTube channel and the Facebook page.
The website contains four main categories: 
LIVE wide awake: the blog, where we gonna be telling our story through this journey of being more wide awake to the mind the body and the environment.
LEARN wide awake: the informative article linked to their sources and documentation.
BE wide awake: the practical section, where you need to go if you want to try out one of the centres, practices, techniques we are talking about.
EAT wide awake: the ingredients benefits section, where we gonna be sharing the health benefits of the ingredients we are using in the recipe we are sharing on the Instagram page.
So dear patrons, if the story of Wide Awake BE touched either your mind or your soul and if you also think that we need to start working on ourselves in order to heal the world we are living in. Share the love and give the project the wings he needs in order to fly.
Thank you so so much for the interest, you are showing to the project.
We are so glad to start this thriving adventure with you at our side
and we are looking forward to seeing how you are going to evolve on this journey of reconnection to yourself and the world we are living in.
With love & awakening,
Nora and Ben