Women of Rock Oral History Project
is creating a digital repository of rock histories
Select a membership level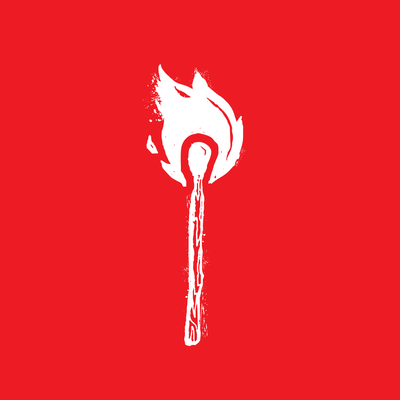 Every Dollar Counts
Your contribution helps us create Women of Rock Oral History Project videos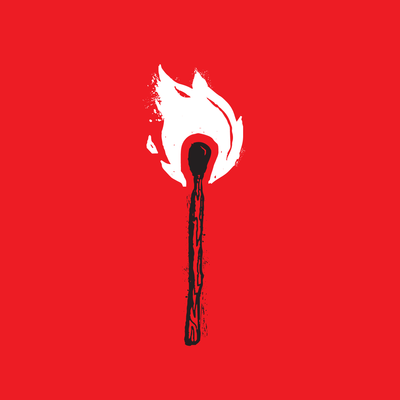 Additional Thanks
Receive an "additional thanks" credit in the end credits of the interview and on IMDb 
Thanks
Receive a "thanks" credit in the end credits of the interview and on IMDb 
About Women of Rock Oral History Project
The Women of Rock Oral History Project (WOROHP) (
www.womenofrock.org
) is a publicly accessible collection of video interviews and written transcripts documenting the lives and careers of women-identified rock musicians, focusing primarily on those who have been underrepresented or omitted from rock journalism and historical scholarship.
Women, particularly women of color, trans or gender non-conforming artists, and LGBTQ artists, have been lost in history. What we are left with are supplemental categories consisting of the same four or five women in a sea of white men. With a collection of accessible primary source documents, The Women of Rock Oral History Project seeks to contribute to a more inclusive and accurate cultural history.
The goal is to create a large repository of longform accounts of women's experiences in music. We are not just shooting sound bites and chopping up talking points. We are providing public access to effectively uncut longform interviews that give the artists an opportunity to tell their story in their words with no editorial changes or omissions made on our end. (We do redact anything the artists ask to be redacted once they watch the interview, but that is pretty rare even.) In some cases, even for well-known artists, we have already arguably recorded the most detailed life-story interviews they have ever done.
The project is a 501(c)(3) approved nonprofit, and sustained by grants, donations, and volunteer labor. Contributions are most likely tax deductible (see: 
https://www.patreon.com/taxes
for more information). Contributions to this campaign will be used for the public good of conducting these interviews and making them available. It is important to us that any resources derived from this project are ultimately freely available to everyone. Therefore, reward tiers for contributions to this non-profit effort are focused on credit and recognition. If you instead prefer to make a one-time donation, please find more information at: 
http://www.womenofrock.org/give/
Web: 
http://www.womenofrock.org/
IMDb: 
https://www.imdb.com/name/nm4664031/

Wikipedia: 
https://en.wikipedia.org/wiki/Women_of_Rock_Oral_H...
Facebook: 
https://www.facebook.com/WomenofRockSSC
Instagram:
http://instagram.com/womenofrockohp
Twitter:
https://twitter.com/WomenofRockOHP
As of the launch of this campaign in June 2018, we have about 50 interviews recorded. We are hoping to record at least 24 new interviews per year with very high technical and research standards. A lot of public history projects are just looking to document information, so videos are shot on easily operated camcorders without additional lighting. Our goal is to not only document, but to provide beautiful, cinema-standard interviews, even if this is more expensive and challenging. Each interview is shot on multiple cinema ultraHD cameras with the best quick-setup lighting and sound we can achieve.
Even with donated / volunteer resources, keeping the project sustainable, at professional production standards costs, on average, $2,000 per interview. These costs include but are not limited to: Airfare, travel, accommodations, data storage and backup, gear maintenance, production, post-production, web hosting, and transcription services.
Additional resources would provide opportunities to conduct interviews with international artists, create audio podcast versions of the interviews, and expand outreach by showcasing artists and organizing live events and performances. These interviews will also be the basis for an oral history of rock music, set to be published by University of Massachusetts Press in 2021, and a documentary film chronicling the varied experiences of women in rock music.
Meet the board of The Women of Rock Oral History Project:Tanya Pearson, Director
Tanya is a musician, oral historian, and a Ph.D. student in Public History at the University of Massachusetts Amherst.
Sophia Cacciola, Head of Production
Sophia
is a musician, cinematographer, and director of feminist, sociopolitical films. She is also the singer and drummer of no wave, post-punk band, Do Not Forsake Me Oh My Darling.
Michael J. Epstein, Head of Post-Production
Michael
is a genre filmmaker, musician, and writer.
Additional Volunteers:Jen Dessinger, Videographer
http://www.jendessinger.com/
Paul W. Preston, VideographerMac McDonald, Graphic designer, VideographerKate Sumner, InterviewerCourtney Naliboff, TranscriberSample interviews:
Select Press:
NASTY GAL
January 9, 2018
"From Led Zeppelin to Nirvana, the term "rock 'n roll" is practically synonymous with masculinity—rarely is the genre readily associated with even the heaviest woman-identifying hitters. But maybe that's more about historical bias than anything else. Think about it: If white dudes are the ones penning the history of rock, maybe other white dudes are the musicians they're more inclined to focus on. That's exactly the basis behind
The Women of Rock Oral History Project
—a collection of interviews conducted by Tanya Pearson and backed by Smith College. In what started as a passion project, Pearson has now amassed over 30 interviews with powerhouses like Lydia Lunch, Alice Bag, and Donita Sparks. The aim is to change the way we think about the culture of rock by calling attention to the women, trans, and queer people who have consistently been major players in the genre—and breaking up an age-old boys club in the process."
Women of Rock Oral History Project Is Making Noise: Scratch that–it's remaking history. And this time, it's getting it right.


LOS ANGELES MAGAZINE
January 4, 2018
"It's the documentation at the hands of rock critics, rock writers and scholars—that's the reason that it's not more a part of the overarching history of rock 'n' roll," says Pearson. "That's what's frustrating to me, the cultural context that a lot of male writers and scholars use when they're analyzing and writing their books and their articles on rock music. The cannon on rock music as it exists, and rock history as it exists, is one-sided and therefore false. It's been constructed in a way where women don't fit neatly into it and so they get left out a lot."
L.A.'s Female Punk Pioneers Are Writing Themselves Into Rock History
LA WEEKLY
January 10, 2018
"Yes, on Thursday there will be a Women of Rock Oral History Project panel discussion at Zebulon, followed by a number of live performances from a handful of the musicians in attendance. Pearson says that these events serve to introduce a wider audience to the collection — the last thing she wanted was to curate something that would sit static in a university library, achieving nothing but grades.
"The events, and this is the first on the West Coast, are to introduce a wider audience to the lives and work of the people that we've interviewed," Pearson says. "But also maybe to introduce the project to a kindly benefactress. People with the potential to donate so we can grow and expand the collection.""
The Women of Rock Project Documents Interviews for Deserved Recognition
$2 of $2,000
per creation
The minimum average cost of travel, production, post-production, storage and backup, web hosting, and transcription for each interview is $2,000.

Our goal is to release two interviews per month. Even if we release more, we will never trigger Patreon payments for more than two interviews per calendar month.
1 of 1