Wonder Women
is creating podcasts
Select a membership level
Baby Panda
Thank you for the cup of coffee. We'll put that to good use. Believe us, we need it! Cheers!
We'll also mention your name in our next podcast. Thanks!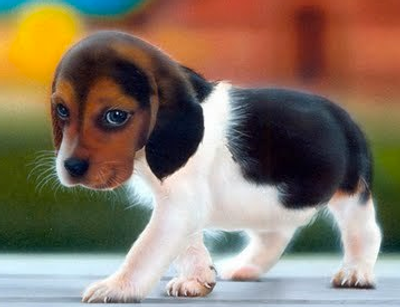 Cute Puppy
Thank you for your support!
We'll be putting this towards getting new cameras and mics for the podcast. 
What we'll do:
We'll also mention your name in our next podcast, and give you and your organization/startup/company a shout out. 
Smiling baby owl
Thank you for your support!
We'll be putting this towards getting new cameras and mics for the podcast. 
What we'll do for you:
1. we'll give a shout out to you and your organization/startup/company on our next podcast after your pledge
2.  we'll send you our current issue, digitally 
3. we'll be sending you curated articles and updates that are only available to our Patreon supporters. 
About Wonder Women
THANK YOU!
Thank you for checking out our page. We're so happy you're here and wanting to support the Wonder Women Podcast.
Thank you for your support! Creating this podcast is time consuming, and takes computers and lots of (wo)men hours! On top of all that, we lost all our podcasting equipment and the recording computer in the Houston floods last year, so we're working on replacing our equipment and bringing you high quality recordings. 
We are looking to get 2 video cameras and 2 microphones with 2 podcasting headphones. One set for us, and one set to be sent to the women we'll be interviewing, so that, ultimately, we can bring you high quality video and audio recordings.
We're making due with what we have and what our guests have for the moment, because we thought it more important to bring you their stories now, rather than wait till we have all the equipment and all the bells and whistles.
So THANK YOU FOR YOUR SUPPORT NOW. IT'S WHEN WE NEED IT THE MOST!
WHO WE ARE:
We're the creators of
The Business Magazine for Women
, a premium publication that showcases the voices of women in business, tech, STEM, politics, sports, arts and culture. We're the good version of "forbes for women". Here is the
team
.
OUR MISSION:
To change how women are represented in the media, so that we can change the cultural assumptions about what women in business and tech look like.
When the media (especially magazines) constantly shown us women as young, white, skinny, semi-naked and all sexed up, that's what society expects women to be like in real life.
Our mission is to change how media shows us women, and portray women as we truly are: of all ages, of all colors, business women, mothers, master brewers, winemakers, farmers, creators, artists, scientists, race car drivers, astronauts, technologists, researchers, entrepreneurs, CEOs, senators, and hopefully very soon, Presidents of the most powerful country in the world.
We've been interviewing so many spectacular and diverse women and we thought it was time to share their stories with you, via our Wonder Women podcast (and via our
quarterly magazine)
.
You can find those interviews on:
iTunes channel:
https://itunes.apple.com/us/podcast/wonder-women/i...
SoundCloud channel:
https://soundcloud.com/the-business-magazine-for-w...
and our YouTube channel:
https://www.youtube.com/channel/UC3jOtHCo3zJ1yPsJh...
and the Wonder Women Video Podcast
https://www.youtube.com/playlist?list=PLyOTPgWVt7h...
Thank you for supporting us in our endeavor to bring you the role models that the next generation needs, today.
Check out our website and also don't forget to subscribe to our quarterly magazine>
http://thebusinessmagazineforwomen.com/
You're part of the family now! You'll be receiving exclusive content every month from us, content that showcases the Wonder Women we all have in our lives.
Know of a Wonder Woman that we need to feature? Send us an email at editor at tbm4w dot com.  
Thank you!
When I reach $2,500 per month, we'll start a special podcast series where I interview 1 patron every month.

1 of 1
Recent posts by Wonder Women