Ken
is creating too many comics
Select a membership level
The Mountain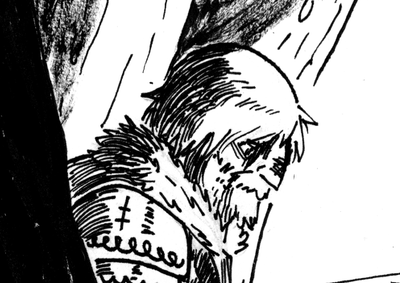 This will feature regular comic updates. You get at least a page every week and the odd illustration before I release it publicly.
Revel In Your Time
Including the previous tier, you now have access to PDFs of finished comic series. 
Tech Noir
Including rewards from previous tiers, you will receive hi-res, layered Worldender pages released in batches of 5. This also pertains to illustrations.
About
Let's start with an introduction. I'm Ken and I've been making comics consistently since December 2008. You can read a ton of my old work(now curated) on 
Clockwork Pandas
. My new work is all available for as little as $1 a month! If you want to read work featured here without supporting me month to month, everything unique to Patreon 
is in print and available in my store.
This Patreon started in January 2017 as an attempt to pursue a series of stories I've been working on since 2010 and I have maintained a consistency in that. I've also changed strategy a few times. I now rarely post comics for free but everything can be read here if you're a Patron and I have been reverting back to doing diary comics and I want to try my hand at comic essays pretty soon. There is no shortage of work to be doing and I'm more than willing if I have the support here to help pay printing costs.
So let's talk about Worldender. It is a collection of stories, mainly written in comic form, about the immortal Gilbert Marlowe. As such, I use the format to explore different periods and genres. So far we have seen a Lovecraftian horror, contemporary horror, sports, slice of life and medieval fantasy adventure. I have many more planned beyond that. I don't deliberately explore complex themes in Worldender like I would my autobio work, as the purpose is to produce pulp stories for entertainment. I'm not saying it doesn't happen just... try not to expect too much of the content going in. Finally, there is a "lore" of sorts being loosely explored but all stories can be read in isolation, armed only with the knowledge of Gilbert's secret.
Worldender stories collected on Patreon so far:
The Tempest and the Tide
The Chain
Theme of Laura(readable on Clockwork Pandas)

Theme of Laura: Love Psalm Side Story
Scarecrow
Coffee And TV
West End Girls
Comfortably Numb

17
Non-Worldender comics:
The World Ends With You

Rabid Bits of Time

How to Make Comics

Diary Comics
Old Comics
(Never available for free)
This goal is here so I can hire a colourist, or do a yearly printed collection. Or both. I'll make my own way otherwise.
1 of 1
By becoming a patron, you'll instantly unlock access to 361 exclusive posts
By becoming a patron, you'll instantly unlock access to 361 exclusive posts