WretchWorks
is creating Art, Videos and Games
Select a membership level
Activity Feed & Credits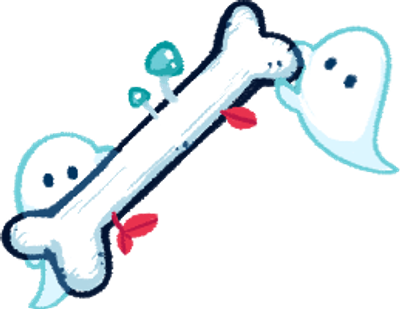 For supporting us, your name will be featured in the credits of all of our game and video releases over the next month, and you'll get access to exclusive updates/behind the scenes materials on our various projects.
In addition to that, you'll be given access to private backer-only channels on our Discord server. It's the least we could do to thank you!

Tier includes:  
Name in video & game credits.
Exclusive Discord server channels.  
Behind the scenes activity feed.
Includes Discord benefits
Early Access & Art
Thank you so much! Along with the previous rewards, this tier will get you early access to our monthly games and videos (up to one week early). This may also include demos and early builds of our larger premium projects (Game downloads delivered via itch.io).

In addition to that, you'll also receive a high quality Patreon exclusive digital art piece/wallpaper at the end of each month!
Tier includes:  
Name in video & game credits (higher priority than lower tiers).
Exclusive Discord server channels.  
Behind the scenes activity feed.
Early access to Games & Videos.
Patreon exclusive art & wallpapers.
Includes Discord benefits
Arcade Pack & Prototypes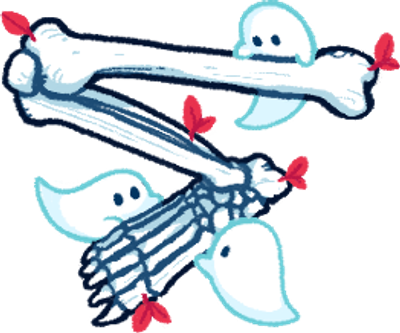 You get all the earlier rewards, our deepest thanks, as well as a digital copy of the WretchWorks Arcade Pack; a 4-game collection of intense action-arcade titles (Game download delivered via itch.io). 
In addition to that, you'll also gain VIP access to The WretchWorks Archives; frequently updated with over ten years worth of old sketches, concept art, prototypes and alphas, along with never-before-seen materials from projects both past and future. You'll also be able to vote on which of these unfinished prototypes we turn into completed projects, along with what video projects and Patreon-exclusive artwork we tackle next.

(Given their age, most prototypes will be Windows only for the time being. We apologize for any inconvenience. Prototype downloads delivered via itch.io). 
 Tier includes:  
Name in video & game credits (higher priority than lower tiers).
Exclusive Discord server channels.  
Behind the scenes activity feed.
Early access to Games & Videos. 
Patreon exclusive art & wallpapers. 
Digital copy of the 'WretchWorks Arcade Pack'.
Archives access to game prototypes & production materials.
Vote on which prototypes are expanded on. 
Vote on upcoming video and art projects.
Includes Discord benefits
About
Hello and welcome! We are
WretchWorks
and we make art and nightmares; thanks for stopping by! Here you'll find updates and behind the scenes content on our upcoming 
artwork
,
game releases
, and
video essays
.
But who are we 
really
? Well, writer/developer Joseph "
Dustin Wretch
" Pierce and artist/designer Maeve "
Yin Miushi
" Wright may be a team, but we're also a couple! You might know us from our surreal horror-platformer
ViViD Relapse
, but it's also fine if you don't! We work in freelance (
writing and art, respectively
) and do contract work as part of a small game development team. But
we want to reach higher.
We want to push ourselves and see those dreams we've always had come to life. We want to be able to do more work like
ViViD
. And so, we've come to
Patreon
to try and do just that.
Both of us here at
WretchWorks
are self-taught in our crafts, starting at a very young age. Neither of us have really had any formal education for the kind of work we do, but we've
learned a lot
over our decades-long journey, and
we know we're not alone in our experience.
Creating art can be a very difficult thing to do regardless of your background, and yet,
there are more people out there creating than ever before.
That almost makes this more intimidating; like we're more likely to be lost in the shouting match along with everyone else. But we're trying our best to be heard, and improve ourselves along the way. Whether it's experimenting with an intimidating new art style, or attempting to combine clashing genres
(like an RPG and typing-tutor
),
there's always something new to explore!
At the same time, we don't want to just work for ourselves. We also
want to be a part of a community that pushes each other forward
, motivating and supporting others to grow.Many talented folks have made entire careers out of examining the work of others, and we think that's a wonderful thing, because there's a lot of value in that kind of analysis. But we've seen that
some creators, or even their fans, see these 'critics' as the enemy.
We worry that the process of creating and the analysis of said creations are treated as two entirely separate conversations, and we're worried about what this might mean in the long run. The internet is a toxic enough place as it is already.
We want to try and change that perspective, and by examining both our own work and the work of our fellow creators, we hope we can do just that! Hopefully more people will see that
those of us who make things, and those of us who love them, are one and the same.
And by showing you how we work and letting you behind the scenes whenever possible, we hope you'll find the inspiration to get working yourselves, because in our opinion 
there's no better time to start than now
!
By supporting us here on
Patreon
, you'll not only be helping us commit to these goals to the best of our abilities, but you'll also have a voice in
determining what art projects, games, and video topics we decide to focus on.
 We aim to dedicate ourselves to the monthly release of (
at least
):
1 New Downloadable Game Project
1 New Video Essay on our YouTube Channel
1 Patreon Exclusive High Resolution Art Piece
Some months we may be able to do more than others
, and the form our games take will vary on the circumstances of development. Sometimes it will be
a brand new release
, sometimes it will be
a remaster of an older or unreleased project
, and sometimes it will be a
major update to a premium title
currently in development! This is the bare minimum we want to provide for you and others, but we want to eventually expand to even more.
By pledging at least $5
, you'll not only gain instant access to our '
WretchWorks Project Archives
' - full of unreleased, unfinished, and legacy materials - but we'll also send you a digital copy of our '
WretchWorks Arcade Pack
'. If you're interested in supporting us even further (and thank you so much if you are), you can always opt in for our
$25 avatar reward
! Check out 
this post
for more info.
Your support will go directly towards our production costs
, paying for software licenses, investing in better equipment, and covering the basic cost of living.
Every dollar counts
, and having a reliable income from
Patreon
would serve as a safety net, allowing us to balance the amount of energy we spend on different projects and empowering us to more effectively manage our own timeline.
This way we can pour ourselves fully into our work
without needing to moonlight or take on contract gigs, ensuring our focus stays here with all of you and the ideas we love most.
Can't commit to monthly pledges but still want to help? Here's what you can do instead!


Follow our official WretchWorks twitter here, as well as each of our personal accounts here and here. You can also come join our Discord Server if you'd like to say hello!
Every view, like, and subscriber helps us grow, so please, subscribe to our YouTube Channel and share it with your friends!
Speaking of; simply sharing our stuff around on Twitter, Reddit, and elsewhere helps us a ton, so if you can't donate, don't sweat it!
Keep us going with caffeine and good vibes by donating to Mae's Ko-fi Page. Or if you'd like; commission her to make you something fancy just for you!
From the both of us,
thank you so much
for your time and for reading, and of course:
General Expenses + Monthly Podcast

At $250, we'll be able to cover our regular web domain, software licensing, and server bills. As thanks, we'll begin producing a monthly Patreon-exclusive podcast where we discuss recent games we've played, things we've watched, stuff we've worked on, cute cats we've pet, and any number of other things that come to mind.

Additionally, for helping us get there, everyone that is currently supporting us when we reach this milestone will receive an exclusive high quality digital art piece made in commemoration, along with a mention in a special thank you video.
1 of 5
Become a patron to
Connect via private message
Recent posts by WretchWorks