Wynter J. Bloom
is creating ethereal & fantastical romance stories about LGBTQA+ POC
Select a membership level
Dandelion
❧  My sincerest gratitude! 
❧ Access to my exclusive newsletter, blog posts & Patreon only feed
❧ Sneak peeks of upcoming releases, chapters and story blurbs!
❧ Enjoy character bios as well their Pinterest Boards!
Rose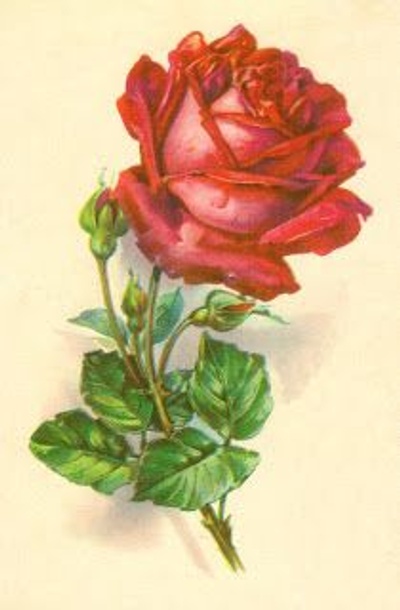 ❧ Thanks so much, you wondrous, lovely flower!
❧ All rewards in the 'Dandelion' tier 
❧ Access to Patron only character & story playlists. 
❧ Join my interactive, private Pinterest Boards where you can be apart of creating & sharing inspiration for characters and stories!
Iris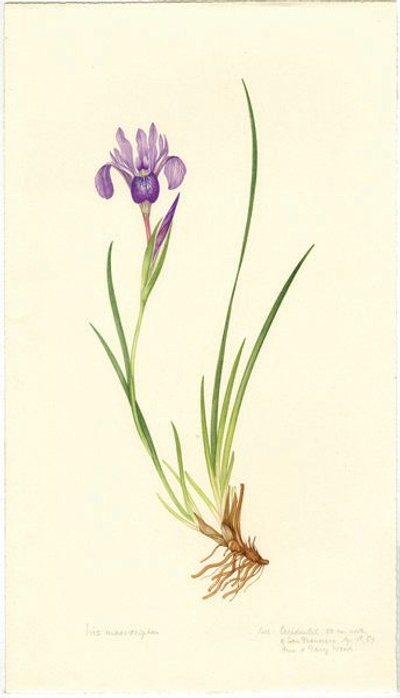 ❧ Wow! Thank you for your patronage! 
❧ All rewards in the 'Rose' tier 
❧ Access to exclusive, Patreon only flash fiction, fanfiction!
❧ Read novel excerpts and bonus scenes that didn't make it into the final draft of each book!
❧ Access to story outlines of all current & future novels.
❧ Email chats with me where we can discuss everything from novel characters to writing and world building! 
About

 Hi! Welcome to my Patreon page!
I am a 24 year old, nerdy bisexual author of mixed race. I have been writing since I was roughly about 6 years old; I wrote absolutely everything. Poetry, novels, novellas, fan-fiction, short stories and flash fiction. (Though, I will never, ever publish those novels. Cheesy, strange love story between a mermaid vampire & a werewolf boy anyone? Lol!) I have written two short, fantasy romance novellas,
Rabid
&
In The Faery Ring
.
Writing, to me is a spiritual, religious, experience, the ability to create something where there was nothing is the most amazing gift that we artists have been granted.
I am a hard worker, I work hard to handle each and every one of my financial responsibilities, I work hard to have even a few hours in the day to write, edit and market my writing. But, I cannot realistically pursue any of the larger novels and projects that I have planned without setting about more time to write. I also need to be able to feed myself and still handle all of my financial responsibilities. That is where Patreon comes in! My goal is to make enough here to be able to create full-time. 
In supporting my work, not only will you help promote more POC LGBTQA+ characters in fiction, romance and fantasy, you will also gain exclusive access to my writing, character playlists, poetry, commissions and much more!  

http://iRomance/Fantasy Novels & Novellas:

Bitten by the Rose (The Ravenous Moon Series #1):
A shifter story following an indigenous, plus sized, were-girl as she copes with the loss of her parents and learning to lead her back. She must deal with an age old grudge between her pack and that of a wild group of were-coyotes. The closer she gets to one coyote in particular, the more her world begins to crumble around her. But is her life falling apart or falling into place?
This Desolate Starlight (TBA Series #1):
Cold, alone and shackled, Calia awakens to find herself in a dungeon. What happened to her? The last thing she remembers is dipping her feet into the sea by her castle. Faery Queens do not get kidnapped. Though when she sees him, she knows that it can be nothing short of that. He sees her with her skin as dark as the velvet sky, her hair silver, brighter than the moon and eyes that sing the color of the sea. He could never love another. "Mine." he whispers in the damp, darkness of the dungeon.
"Never." she hisses back as the drumming song inside her chest begins to scream.
Swansong (Novella):
It's a sad song. But she sings it anyway. This is the story of Calia's mad, older sister, Amren. Her beginning, her rise to power - she had everything, beauty, intelligence but of most of all, she had love. When sickness wraps its lithe hand about her throat, her mind snaps. She still is not sure if this is ascension or descention, her undoing or her becoming.
Find Your Fable (Fairytale Series):
Retellings of the stories that had been well loved and told countless times but in a way you've never heard before. What if The Wolf was a girl, all dark haired and wild and Little Red Riding hood, the girl wandering in the woods, was prey but not for The Wolf?
What if The Swan Princess wanted nothing more than to peel back her pale flesh, tear out her feathers and become the Prince?
Or if The Witch had not been the one to throw the Prince from Rapunzel's Tower but if it had been Rapunzel herself because she had never known the touch of another and could not stand it?
Or if Snow White turned down the Prince because her love could not be folded up and given to merely one person?
I currently have about 12 of these planned out. I will update and go into detail in future posts.
Rebel Diamond (The Diamond Games #1):
The Gods walk the Earth and they are no longer kind. The fairest and most delicate of human beings are offered up as slaves to the hungry Gods. They are called Diamonds.But not all of the humans accept this, rebellion cuts through them, quiet like a fire.
Carina has never been beautiful. She has never cared to - beauty was dangerous. Beautiful bodies ended up in the nearest swamp, mud caked in their eyes. She hates the Gods and has never wanted to play their game. So when the Spades, the most lethal of the Suit of the Suit Rebels accept her into their ranks. She has never been happier. All of that crumbles on the day she gets Chosen. Even worse when she finds that not all Gods are created the same and that human hearts can beat within.
Now she finds herself in a dangerous game of deceit and treachery, one wrong move will cost her everything she never knew she wanted. She only has two choices:
Lie once & betray them all.
Lie forever & shatter herself.
Poetry:
(Penname TBA)
Working the Bone (Working Title):
A collection of poems that revolve around ancestor veneration and familial trauma that infects generation to generation & my efforts to stop it in my own family. A lot of rough topics to be mentioned.
The Fire of 1912 & Other Disasters (Working Title):
Poems that revolve around mental illness in all forms in African American as well as Native American culture and how my family has been affected and how it affected me growing up. A lot of rough topics mentioned.
Oak (Working Title):
The preludes, beginnings and endings of multiple relationships in my life (friend, family and romantic) that all led up to my becoming. A lot of rough and heavy topics to be mentioned. 
When I reach this goal, I'll be able to start writing novellas in the universes of my stories. All of these will be exclusive only to Patreon! 
1 of 2
Recent posts by Wynter J. Bloom
By becoming a patron, you'll instantly unlock access to 1 exclusive post
By becoming a patron, you'll instantly unlock access to 1 exclusive post