XAEL
is creating chill lofi jams.
Select a membership level
Xaelien Squad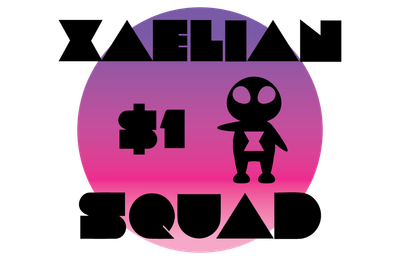 Join the Xaelian Squad today to get access to a download of Empty Love! Plus your name will be included in the scrolling credits at the end of my music videos! :)
Includes
Access to the patron-only activity feed!
Private video content through a new Snapchat like feature on the Patreon app, Patreon Lens
You will be credited at the end of my video uploads as a Patreon
Free download of "Empty Love" my latest single!
Space Cadet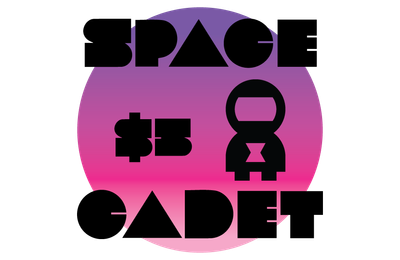 Hangout on the Friend Ship in the stratosphere. You'll get all the previous rewards, plus I'll follow you from my account on Instagram + Twitter!
*message me your links after signing up.
Includes
I will follow you on Facebook & Twitter!*
YOUR NAME written on the case of my new album!
All rewards above this!
Airborne Astronaut
Want to be out of this world? Join the Xaelian Squad and have access to special discounts from my online store! Rep your family!
Includes
Patreon only 25% off XAEL merchandise
A free instrumental download of my cover for the month!
All rewards above this!
About
Welcome friends! I'm XAEL, Dallas EDM producer, DJ, and visual media professional. I make original music, cover songs, rad videos, and I perform live in Dallas and Denton! I've been on YouTube since 2011, mostly posting originals and song covers. I started producing EDM music in August '17, and now I've dropped three songs on all major platforms: Spotify, iTunes, Apple Music, Soundcloud, etc. I hope to make a living as an independent artist thanks to the support of my amazing patrons! I want to help people know they are loved and valued through my music. I'm excited for the release of my EP soon, but the release depends on financial help from you guys! Click to hear examples of my work:
I'm honored that you would want to support what I do! Please consider supporting a dollar (or more!) per song that I release. I never want you to go beyond your means. I will continue to bring you nothing but the absolute best production and quality work. You will have direct access to my music and sneak peaks at what's to come! 
Funds will be processed on the 1st of every month.
I'm so blessed to work with an amazing team that helps me make this great quality content -- video shooting, designing, and mixing and mastering. Your support makes it possible for me to work with these talented people, and allows me to focus on making supah hott fiyah for YOU!


$1/song: Join the Patreon Xaelians!
★ Access to my patron only activity feed. ★
Come chat with me and see exclusive updates, just for patrons!

★ Your name in the special thanks credits at the end of my videos. ★
I am honored to add your name to the work that you support!
  ★ Free download of Empty Love ★
Available as soon as you sign up!



$5/song: Space Cadet
★ YOUR NAME inside my next album's cover! ★
Your name will be specially credited as a Patreon in my new album.
★ All previous rewards! ★

$10/song: Airborne Astronaut
★ Personal discount off my merchandise. ★
Patrons get 25% off merchandise.
★ All previous rewards! ★



$25/song: Starborn Unicorn
★ Personalized audio/video message once a year! ★

*Minimum of two full months patronage before requesting the message.
★ All previous rewards! ★



$50/song: Moon Mermaid
★ Pick a song for XAEL to cover★
Choose from the list or *suggest a song!
*Suggested songs will be considered under reasonable means.
★ All previous rewards! ★
Do I have to pay in US Dollars?
Pay in any currency. As this is a US based website, everything is written in Dollars, but you can use any currency and it will be automatically converted.
How often do you work on music?
I get a chance at least once or twice a week to work on music! After college, it will be more often. Release of music will depend on the funds I recieve from patrons! 


I don't have much money, can I still become a Patron?
Yes, please only sign up to donate what you can easily afford. Even $1 per month adds up, and is greatly appreciated! :)


Can I stop donating in the future if I can't afford it?
Yes of course! You can log in to change or cancel your pledge whenever you want.


I'm still confused. Can you help me?
Absolutely! If you have questions about using Patreon, or encounter any problems with the signup process, the Patreon support team is really friendly and helpful! You can send them a message by
clicking here
. If you have questions specifically about my page or rewards, my music, or just want to say hi, you can send me a message directly that only I answer the second you become 
a Patreon!
I can release a new single each month if I reach this goal.
1 of 2
By becoming a patron, you'll instantly unlock access to 20 exclusive posts
By becoming a patron, you'll instantly unlock access to 20 exclusive posts