xoxo christine
is creating podcast
Select a membership level
xoxo Butterfly
*The xoxo butterflies are at the point of a powerful transformation and change in your lives. 2019 is all about new beginnings for you*
Access to community Discord
Special shoutout on the podcast
Virtual hugs everyday
xoxo Dragonfly
*As a xoxo dragonfly, you are experiencing transformation in gaining a deeper perspective of self realization. You'll be going through mental and emotional maturity towards understanding what you were created to do* 
Hangouts via live streams
Video journal updates with Christine
Polls on who to invite as guests and what to ask them
Help decide where our next xoxo family meet up will be
Help plan our next webinar/workshop and what topics we'll cover
+ Tier 1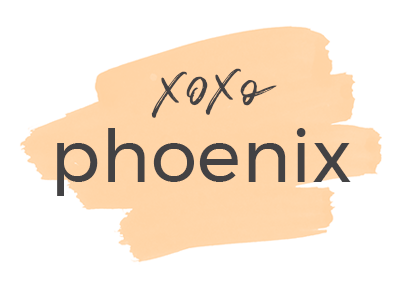 xoxo Phoenix
*The xoxo phoenixes are fire! You guys are the pillar of strength, renewal, and rebirth. You've gone through difficult times, but have resurrected and are at the beginning of a new chapter! 2019 is your year to conquer and soar *
Monthly group coaching sessions where you guys pick which topics you want to talk about

Defining life goals and visions 
Identifying limiting beliefs
Working on your inner critics
Working toward financial independence
Obtaining work/life balance
Learning to communicate more effectively
Fostering more powerful connections professionally and personally
Starting a new business or growing an existing one
Life transitions
Feeling stuck
Defining self love
Looking for love
Family relationships
Finding a new job
Finding your purpose
And whatever topics you guys pick!

10% discount to future in person workshops
+ Tier 1 and 2
About xoxo christine
HI! Welcome to xoxo christine!
I'm SO excited to have you here. I'm Christine! I'm a life coach as well as the host of my brand new podcast "xoxo christine" where it's all about having candid and honest conversations centered around the themes of transformations, breakthroughs, and how to live your best life right now. I'll be sharing all my own life coaching journey, tools, and exercises that help you get from "I'm not good enough and I don't know what I'm doing," to FULLY knowing and embracing your own self worth and stepping into your purpose whether that's in your relationships, career, or any of your goals and dreams!
I've always believed in the power of sharing your story authentically. Whether it was through planning events, filming a story, or now hosting a podcast as a life coach, I truly believe we can change someone's life by being open and honest. The stories are what connects us and at the very least, it makes us feel less alone.
That's the heart of why I'm creating this Patreon. I want to hear from you! I want to learn from your stories! We can start right now on our Discord where we can share our happy and painful stories, articles + videos that make us laugh, advice for one another to help get through the tough times, and anything that we find inspirational, uplifting, and helpful! Or if you just simply want to say hi and meet some beautiful souls, you are so welcome to!
You'll also be getting exclusively here on this Patreon:
Extra content from the podcast I won't be releasing to the public
My weekly personal journals where I share my thoughts, anything I love, and life coaching tools
Random video updates from me which I've always wanted to do only with you guys!
Helping me decide which guests to bring on and what to ask them
Hangouts on live streams
Live Q&As
Group coaching sessions where we have deep intimate conversations around the topics you guys pick!
And more! Take a look under each tier!
I've always always always dreamed of creating a community where you feel like you belong. Like a home away from home. A group of people who love and support you, see the best of who you are and what you offer (especially when you're feeling your lowest), and will do whatever they can to help you succeed.
I believe with your help, we can start creating that beautiful world here on Patreon! With you guys, I want to bring to life future webinars, workshops, conferences, meet ups, and even a mentorship program! Anything is possible! I truly believe with my entire being that this is my purpose- to build this tribe with you guys on Patreon. And in the process, help you walk away feeling empowered, confident in who you are, what you're meant to do in life, and truly believing you can do absolutely anything!
Having a huge heart for young adults and people searching for a greater purpose, Christine Chen strives to encourage and empower by living by example to find one's calling in life and live it authentically. Christine is a life coach, content creator, film producer, events director, and lover of all things cute + cozy. Her producing background started 8 years ago at Wong Fu Productions which started her love of creating content that connects on a deeper level.
From being behind the scenes to now an in front of camera personality, Christine has created, produced, and starred in her own shows such as "Xoxo Christine" (a mini talk and craft web series), "The Perfectly Imperfect Podcast," and now "Xoxo Christine Podcast." Her joy of having candid conversations about life, insecurities, transformations, and discovering who you are created to be has led her to becoming a full time life coach to anyone who wants to transcend their lives to the next level.
Christine hopes to continue to build bridges and platforms where people everywhere can openly discuss and express issues that we face in our daily lives.
♥
The *first fifty patrons will receive a special gift: an exclusive handmade plushie by Christine and a thank you note! You guys are awesome and I love you dearly!! 
*Must be a patreon for at least 3 months for any tier to be eligible*
1 of 4
Recent posts by xoxo christine
By becoming a patron, you'll instantly unlock access to 21 exclusive posts
By becoming a patron, you'll instantly unlock access to 21 exclusive posts