Yemanjo
is creating music + healing
About Yemanjo
Yemanjo (aka Ben Harris) is a music maker, DJ, ceremonial space-holder and massage therapist based on Planet Earth.  He harnesses a one-of-a-kind alchemy of shamanic sound, sacred cacao medicine, floor-thumping beats and therapeutic touch to bring a staggering number of healing offerings to the world. 
The tools in his ever-widening kit come from 2 decades of training as a trumpeter, percussionist, and singer/songwriter, years of traveling and study in Latin America (sitting with plant medicines in Colombia and Guatemala and parading with the samba blocos in Brazil) as well as intensive training in Thai Yoga Massage, Structural Integration, and Lomi-Lomi (the ancient Hawaiian art of massage).
Yemanjo's original music is a blend of Colombian healing song, fiery Afro-Latin percussion and tasteful electronic beats served up by some luminaries of the tropical bass scene including Thornato, Lagartijeando, Biomigrant, Srikala, Scott Nice, Mixwell and more. 
His follow-up the debut album "Medicina" (2015, Black Swan Sounds) is 2017's "Pachamama" (Konn Recordings)--another uplifting and polyrhythmic journey designed to move the body and heal the soul.  The music reflects Yemanjo's continuing mission to work in the service of healing and re-harmonization, creating a ripple effect to touch all of humanity.

Select a membership level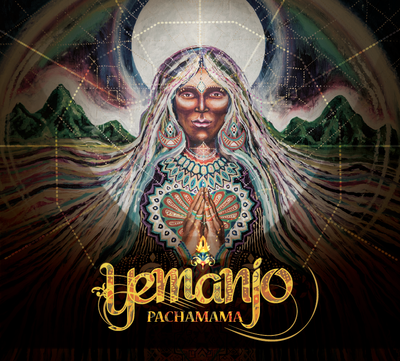 1 Yemanjo track
Receive a handpicked download of a Yemanjo track, either originals from the albums "Pachamama" or "Medicina", or (coming soon), Yemanjo's new remixes and edits!
Full "Pachamama" album download+bonus tracks
Download the brand new album "Pachamama" (2017) and receive an additional 4-track EP recorded live in Lake Atitlan, Guatemala!