YouCalledMeRage
is creating Video Game Content
Select a membership level
Copper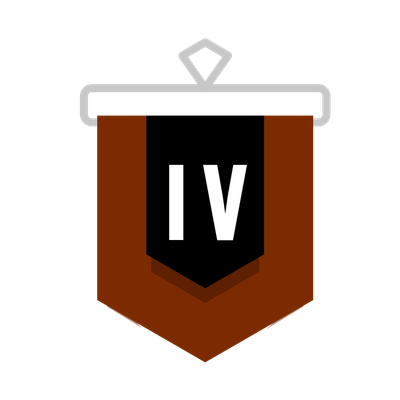 Basic tier for those who just want to give a little bit back and support me doing this YouTube thing. Every little thing counts! You have access to type in the patreon feed tab to talk to me!
Silver
Awe you wanna give me $5 aye? I appreciate it home slice.
Silver gets you:
-Friends on Snapchat(I only add patreons now due to so many of you lol)":
-Discord role "Kings Son"
Includes Discord benefits
GOLD
 Feeling generous eh? Damn, you can stop worrying about grenades now. With the Gold Tier you get:
 - We become friends on Steam
 - You get to add my smurf on uplay(its copper so we can have some fun)
 - The unique title of 'Loyal Subject' in my Discord! 
 -All previous AWARDS
Includes Discord benefits
About
As a YouTuber who first started making videos as a hobby, I now want to pursue this as an actual career after seeing the undying support some of you have for me. The only way I can do this is quit my current job and be able to have enough cash to pay for my college as well as food,gas,etc. I thank any and all who do want to support me and appreciate all the messages I get on Youtube, Snap chat, Twitter, Instagram, etc. I really do try to reply to all but if I don't there's a good 90% chance I read it. Thank you.


Donating is 100% not necessary in any way, doing so is a way of showing how much you love either me personally or my content...either way I'm honestly really really grateful that you decided to put your dollars in something like me.  

Please be sure to attempt to keep your name the same on platforms so its easier to track you. (For example, if your name is darklord on uplay name your patreon account darklord) Also for the Platinum and above tiers, you'll be listed at the end of all my videos so please keep your name appropriate so I don't get demonitized on youtube lmao.


One last thing that is super important: Never feel bad that you can't donate and never think you're better than another because you do donate. I base everyone on the same universal principle and that is by one word: Respect - show me and others respect and I will always open my arms to you. Thanks for reading and enjoy this page!
200 bones and I'll really push for another killing streamers video...even though its morally wrong lmao you guys seem to love it...eh I'll be one of those videos anyways so might as well continue. (°͡ ʖ͜ °͡ )
1 of 1
Become a patron to
Connect via private message
Recent posts by YouCalledMeRage