Yume's Studio
is creating Nintendo Videos & Voice Overs
Select a membership level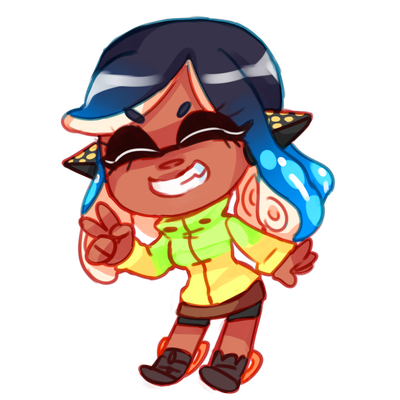 Squiddos
「 Tier 1:  Access to Patreon Exclusive Updates!」
►You'll be able to see all update posts, upcoming video previews (weekly) & studio update logs (monthly)
► Receive access to exclusive audio previews & outtakes / bloopers
► MP3 downloads of all Yume's Twitter audio posts (parodies / covers, etc.)
Octos
「 Tier 2: Discord Hangout! Polls / Q&A Access! 」
Previous Tier Rewards PLUS:
► Receive the Discord Title "Sponsor Force"
► Access to the Patreon / Member room in my official server
► Submit a question for the upcoming Q & A series (date TBA)
► Vote on the next stream game or video upload in polls
► Studio recording of your live voice request (valid only if selected for stream)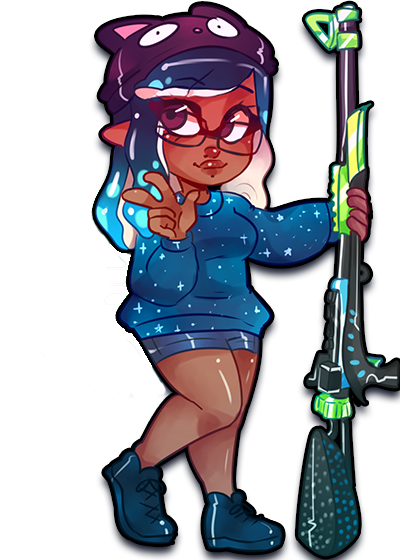 Yume's Team
「 Tier 3: Your Name in the Credits + Studio Bonuses!」
Previous Tier Reward PLUS:  
► Receive the Discord Title "Dream Team"
► Early video access 24 hours before regular upload time
► Your name will be listed on an exclusive video ending card and in each description 
► Receive a permanent slot on my Nintendo Switch friends list
► Studio recording of your live voice request WITH SFX & MUSIC OF YOUR CHOICE (or a personal script of up to 1K words)
About Yume's Studio
Hello friends on the other side of the screen, and welcome!
Let me re-introduce myself.
I'm Yume, an online voice actress, writer and 
content creator on YouTube.
The goal of my channel is to share video game stories with video game fans! My works include
comic dubs, narrations and soon to come: discussion style videos.
 M
y
most popular character voices are for Pearl and Marina (Off the Hook) from Splatoon 2, who I originally created English voices for back in August of 2017.  
Examples of What I Do:

As of January 2019, I have produced my first Splatoon fan work, an audio series titled
Inkopolis Story Time
. It is written and narrated by myself. 
Here is one of the most popular comics on the channel (2018) featuring Off the Hook: Dissonant Melody by artist Amelia Tsai. I am currently editing and adapting the series with voice-over by myself and a dedicated cast.
Why am I on Patreon?
This past year I have been thrilled to watch my content evolve alongside my audience, and I am truly passionate about bringing these stories and worlds to life. I would like to become a voice in the Nintendo community and I absolutely would love to continue video creation full-time. However, I am basically a one-person team when it comes to creating and producing these videos. Your support would guarantee me more time to continue doing what I love and give back to fellow creators in turn!

Beginning in 2019, I plan to present and speak at conventions, where I may have the chance to meet loyal fans such as yourself and fellow content creators. However, this also requires a great amount of funding to do so. By supporting me on Patreon, we will be able to accomplish these goals and much more, while you gain access to an exclusive community AND some exciting rewards from me!
OK, sound interesting? Here's how the rewards work!
On Patreon, rewards are separated into tiers.
So, while the level of bonuses increases with each one, I have done my best to provide quality content at each tier.
 Your access to these exclusives will be through this page once you pledge. Quick notifications are sent out via E-mail and in the Patreon/Member section of the Discord server whenever there is a new post for patrons! I can't wait to share more with you. Thank you so much for your consideration!
You've reached the end for now. Thank you for reading and for enjoying my videos. Please know your subscription already means the world to me, and together I know we can go far. From me to you, fellow Nintendo fans, stay fresh always! And here's to a brighter future!

--Yume

Profile Picture & Banner Art by

@fairyqrtz on Twitter!


All Tier Art is done by

@Min_Dei_Bae on Twitter!



Channel Art Commissions
If we reach this goal, the channel design will have 100% more aesthetic and I'll be able to collab with more creators.
More Giveaways and Contests
I'll definitely be able to host more of these events in the future with your contribution!
2 of 4
Recent posts by Yume's Studio
By becoming a patron, you'll instantly unlock access to 21 exclusive posts
By becoming a patron, you'll instantly unlock access to 21 exclusive posts