Zenoc
is creating Scifi, Fantasy, and/or Horror Stories
Select a membership level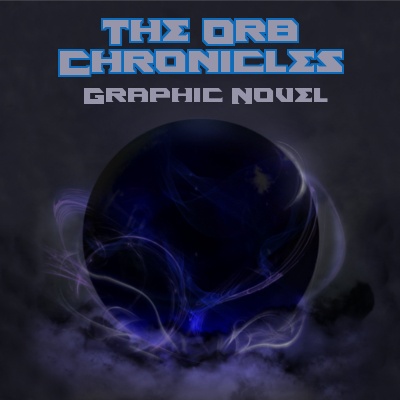 I'm Interested In Your Stories!
Every dollar counts! And with it you'll gain access only available to $1 Patrons! (More Info In Page Description)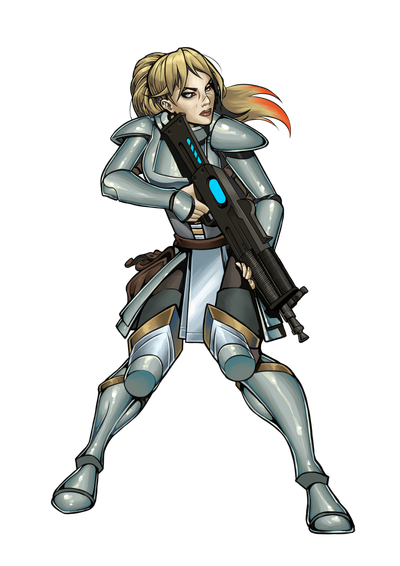 I Want To Know More, Keep It Coming!
Awesome! The more will ensure everyone has just a little bit more for food on the table! Thanks! (More Info In Page Description)
About Zenoc
Hello Everyone,
My names Zenoc, I am striving to create and tell stories! Though quitting a day job to solely focus on just storytelling isn't simple. After having finished my military service in the US Army in 2013, I have since then learned of my strong desire to tell stories. In any format that I can commit to, either Books, Graphic Novels/Comics, or Films! At the moment my primary story that I am working on, is as a Graphic Novel. This isn't an easy journey, and my skills are limited to writing, directing, and producing content. Illustrations and such elements will come from collaborators or artists I hire to push my story further towards reality. The Graphic Novel is planned for 10 issues at the moment, but it doesn't end there! Checkout the brief synopsis of the story below, as well as what your help will do for me, as well as seeing what artists are contributing to my story!
There are other stories I have written, or am writing, that do not require such a large collaborative pool, so such elements should be released more frequently if I have more time to do so. At the moment, I am doing what I can to survive, and I hope I can achieve stability to only create stories!

Synopsis
In a world of fantasy with magic & science, where races of all kinds exist, there's a dark and mysterious being walking among them. He carries with him a mysterious Orb, that only he knows. This being seeks to destroy and cause chaos in the world. One day, Henry, a young man with a love and passion for magic, is doing what he always does. Studying advanced books on magic in his secret spot...which is not really that secret because it's the staff room at his job. But on this day, a series of events will turn his life upside down. It all start's with losing a very important book. And the only ones he can rely on, is his closest friends, and together they set-out to help Henry reclaim that which was taken. This is just the beginning, and much darker events will unfold that will challenge Henry and all his friends. Their morality, their love, their friendship, and how they personally view the world around them. Join us as we follow Henry and his group of friends, as the journey they are forced upon, takes them to the front-lines of war as well as locations they have never seen before, and confrontation with races they've never met! Which slowly redefines the persons they once were...
This story, at it's core, is about friendship, love, and extremism.
"Sometimes the best intentions, creates negative impacts" ~Zenoc
Additional Info
In this Graphic Novel, I aim to create strong characters that anyone or everyone can relate to in some ways. Whether it's in the Protagonist, his closest friends, the Antagonists, or the people/creatures in the world. Even if it's just seeing the beauty and magic the world I have in mind will bring! If you like Magic, this world has it! If you like science, this world has it! If you like both, well, it has both! Visually, this world is influenced by ancient civilizations, architecture, fashions, and possible technologies. This story, and this world is created by a fantasy & scifi lover as myself, for all of us fantasy & scifi lovers! 
(Characters Left to Right: Joana, Henry, Xaketh, and Gerard)
Collaborators (Graphic Novel)
Creative Writer/Director/Producer

Zenoc F. Hernandez
Editors
Currently Family & Friends
Illustrators
(Status -

Off

&

On

)
Sheryl Chieng
- Characters & Fashion
Mahea Rodrigues
- Creatures/Animals
N/A - Environment/Architectural Design

(Undecided)
Dominic Moret - Props/Weapons/Artifacts
N/A - Storyboard Artist

(Soon To Look)

N/A - Graphic Designer 
(Too Early/To Be Added Later)
Maria Ponomareva
 -
Promotional Artwork
Comic Illustrators
N/A - Illustration/Sketch

(Still Looking)

N/A - Ink/Color

(Still Looking/Unsure If Needed)
N/A -
Great Thanks To Everyone For Helping Me Achieve This!!!
**Again, collaborators working "OFF & ON", means they aren't working consistently every month due to budget constraints.*

What Do I Want?
Everything takes time & money, but since I have to work a day job to pay the bills, completing my Graphic Novel is slow coming. Honestly, I hope to achieve stability through others, who like what I am doing and are willing to invest in my projects to see them through, that way I can spend more time to focus on what I love doing. And eventually one day build a business dedicated to Books, Comics, and Films. The day job for me is a struggle, as I currently Uber drive in Seattle. And after driving I tend to feel mentally drained, as well as my physical health deteriorating as it seems that's all my life consists of is driving-_-; Also, with rising costs of living here, focusing on writing sometimes comes to a near standstill/halt. It doesn't help that Uber isn't a very "consistently stable" platform of work, with some days busy, and other days nearly dead.
My Goals For The Near Future:

I want to focus more TIME on writing.
Short term: Complete the first issue of the Graphic Novel, Long term: Complete Entire Graphic Novel Series.
Also continue working on the sequel to the Graphic Novel, (which originally is written as a book).
Expand the world/universe of my Graphic Novel into interactive elements, like maybe a website or something else.
Write short stories on more original concepts. Or larger, novel size stories.
Be able to afford paying artists more consistently to complete Graphic Novel sooner.
And overall stress less about finances, and wondering if I will ever have time to write or finish my Graphic Novel. By HAVING more time to write, maintain a healthier living (fitness included), and continue finding inspiration to write future stories!
How Can You Help?
Honestly, I want to stop driving for Uber, and focus on my stories. The extra 34+hrs/week will be an immense help to my mental and physical well being. Which will greatly improve the time spent on writing, and allowing my creative juices to flow more freely! And I can achieve this state if I am able to earn $3,300/month.
Why $3,300/month?
Well my half of the rent for a two bedroom is $600/month at the moment, and I am being forced to move soon, and the market doesn't seem to be in my favor. With the cost of rent going higher everywhere in Seattle, a lot of shared apartments, or even room for rents are above $750, and not always including w/s/g. Aside from that, my overall bills after dealing with months of unemployment, job searching, credit debts and a vehicle repo. The remainder of the funds amount to $2,000, which takes care of bills, food, and any other necessities for survival, with around $660 devoted to artists if possible (fluctuates). And by maintaining that amount of $3,300/month I would be financially stable to focus on what I want to do, and keep providing everyone with awesome stories! It will also enable me to hire at least two artists to consistently work on the Graphic Novel instead of, off and on.
So What Do You Get?
$1 Tier (I'm Interested In Your Stories!)
Access to Select elements of the Graphic Novel's progress. (Artworks, Concept Illustrations, or a sneak peak of Expanded Content). **Expanded content means anything else created outside of the Graphic Novel, but still within the stories world**.
A discount on every released issue! (One Per Issue).
"Thanks to my Patrons" credit for each issue published.
Early Access to more stories, and/or short stories I come up with. (drafts/rough drafts).
Additional Perks
Random Stuff...whatever comes to mind...but nothing too crazy! XD
$5 Tier (I Want To Know More, Keep It Going!!)
Everything Previously + This:
Access to Full Progress of the Graphic Novel, and a more in-depth look at Expanded Content!
Participate in Votes! (Graphic Novel)

In some cases, the community may be asked to help decide a concept via votes, and thus get access to view the final concept art before the Tier 1 supporters! Among other things!

I'll also do a Q&A every month, answering anywhere from 1-10 questions either in a Video or Text Response.
Discount's on future related merchandise!
An increased discount on every released issue! (One Per Issue).
Even if utilizing Patreon doesn't produce results in the near future, I don't plan on deleting it or stopping. My mind is set, and I will continue to work on stories for as long as I am alive and breathing. Hoping that one day, my stories will see fruition on a much larger scale.
If becoming a Patron seems too much at the moment, consider following and staying up to date as project's progress.
I thank current supporters, Patrons & future Patrons for believing in me and enjoying the stories I want to create!
A hopeful outlook to the Graphic Novel's completion!
1 of 2
Recent posts by Zenoc
By becoming a patron, you'll instantly unlock access to 16 exclusive posts
By becoming a patron, you'll instantly unlock access to 16 exclusive posts