Zephyr Elise
is creating Art of Living the Revitalization of Indigenous Two Spirit Ways
Select a membership level
Potting Plants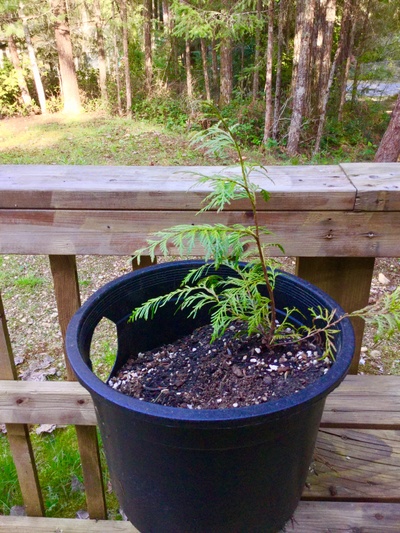 Gratitude and appreciation
10% discount on products I sell
Access to a Once a month video workshop 
About
Greetings!  Thanks for being here. My name is Zephyr. I am: queer, Two Spirit, gender non conforming, alternately able-bodied, artist, photographer, filmmaker, dreamer, revitalizer, healer, defender, truth teller, speaker for those with no voice, bridge between worlds, battler of Lupus. I stand for my ancestors of the Hñähñu/ Purapecha/ Huichol/ Nahuatl/ Zapotec Nations as well as my Sephardic Jewish/ Sicilian/ Basque/ Irish/ Scots/ English and all the unknown ancestors. 

I come from Indigenous Turtle Island seeds that were never meant to sprout. I come from witches who didn't fully burn. I come from many strands of Earth-knowledge peoples who were never much wanted throughout history. Yet here I am. Embodying an identity and way of being that is as ancient as this Earth, but still being targeted for erasure, violence, genocide. I am living the art of a indigenous balanced beauty way while trying to bring back threads and shreds of cultural and spiritual practices long told dead and gone. I'm trying to live in honor of my ancestors' sacrifices while also acknowledging the ways some of my ancestors brought great harm to Turtle Island. By healing myself in mind, body, spirit, heart, and cultural practice- I am healing those ancestors and this harmed planet too!

For years, I have labored as a volunteer doing work for indigenous sovereignty, Idle No More, Murdered and Missing Indigenous Womyn, Environmental Justice, Transformative Justice, Racial Justice, Mental Health Justice, Queer and Trans Justice, Just transitions off Fossil Fuels, Accessibility Needs, Two Spirit Visibility, For Veterans But Against Wars, Food Not Bombs, and many other causes and groups. I've been on the front lines as a non-violent direct action activist and have stood with the indigenous nations, on whose land I have lived, in their struggles for visibility and justice.

I seek to be available when called to defend the lands, the waters, or the Indigenous life ways when they are under attack. I seek to give back in volunteer labor with the indigenous nations that I am enacting settler displacement upon. I seek to live sustainably and gently on this earth. I seek to live indigenously and spiritually in a world that value neither; in a way to interconnect traditional foodways with native habitat restoration with salmon restoration with Orcas restoration with zero waste living with making healthy home and beauty products with returning to handcrafts with Gluten Free baking with building a culture of resilience and thrivance for ourselves our communities and our future generations! 

I can't do this alone. I need your help! 

When I can support and sustain myself each month, I will begin releasing a monthly decolonization and two-spirit focused podcast.

1 of 1
Recent posts by Zephyr Elise
By becoming a patron, you'll instantly unlock access to 1 exclusive post
By becoming a patron, you'll instantly unlock access to 1 exclusive post