Zythe Akaru
is creating Traditional MLP/Anthro Work
Select a membership level
Sketch Tier
By becoming a patron, you get access to my Discord server and a sketch of your OC! Simply send a message with your character's reference, any specific details, and their name! (Sketch will be one-time benefit)
Portrait Tier
Each month you can receive a headshot of your character, fully colored, by me! Just send me a message with your reference, expression, and name!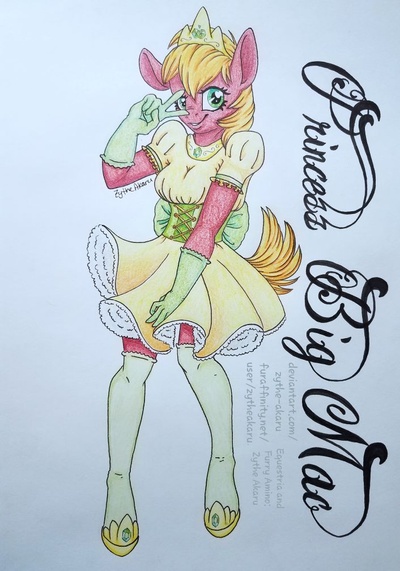 Fullbody Tier
Each month you can receive a fullbody drawing of your character, fully colored, by me! Just send me a message with your reference, pose and expression, and name!
About Zythe Akaru
I'm a traditional artist, mainly in the MLP fandom and the world of anthropomorphic animals! I have been in both fandoms and appreciated the art for years, and I'm finally confident enough to put myself out there and join the ranks of those artists. I use ink, watercolor pencils, gel pens, paint, and clay (mainly) to produce a wide range of works, from simple pencil sketches to complete page-filling portraits and even custom dolls and MLP figures! I especially love making badges for people to decorate their space with or take to conventions!

With Patreon, I hope to be able to produce more content and eventually earn enough to pay for car repairs, food, and gas money, as well as recurring expenses such as credit card bills, college expenses, and insurance. By supporting me, you are directly contributing to my personal health and growth, and you get some sweet perks, too!! Due to joint problems and carpal tunnel, it has been difficult for me to find employment after my seasonal position ended, so I hope to make my passion for art into my full-time job!

I hope you consider supporting me for at least a short time, because every little bit helps <3 Thank you for reading!!

You can find me on Equestria, The Everfree, and Furry Amino (username Zythe Akaru), Tumblr (zythescleanart.tumblr.com), and DA (@zythe-akaru). I may branch out to other platforms soon!! :)

And a huge thank you to my good friend Taligintou for creating my adorable little bouncing gif!! Check her out on Tumblr (taligintou.tumblr.com), IG (@Taligintou_Draws), DA (@Taligintou), and YouTube (Taligintou Draws).
When I reach $20 per month in Patron pledges, I'll be able to open badge raffles every month! All my Patrons, regardless of tier, will have the chance to win a badge from me, delivered straight to your door! (Through the magic of the US Postal Service) Patrons will each have their name written on a slip of paper, all the slips will go into a hat, and either Wifey or my cats/gecko will pick the winner!
1 of 1
Recent posts by Zythe Akaru
By becoming a patron, you'll instantly unlock access to 21 exclusive posts
By becoming a patron, you'll instantly unlock access to 21 exclusive posts